A passion for Salesforce, our customers and the community
Shell Black – President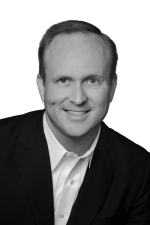 Shell Black started consulting on Salesforce in 2005 and instantly fell in love with how the platform, when used well, enabled businesses to "box above their weight" and compete with much larger companies. What started as a passion to solve problems in the Cloud, soon became a business. ShellBlack.com, LLC was founded in 2010 with a simple mission – to help companies maximize their CRM investment by providing elegant Salesforce solutions that facilitate how they market, sell and support their customers.
As an active member of the Salesforce community, Shell Black was inducted as a Salesforce MVP in 2012, has spoken at Dreamforce every year since 2013, has contributed to the official Salesforce company blog, and has earned the following certifications: Administrator, Developer, Platform App Builder, and Sales Cloud Consultant.
Shell Black holds a Bachelor of Arts from Hendrix College, with a year abroad at Oxford University.
Jeff Martin – Vice President, Delivery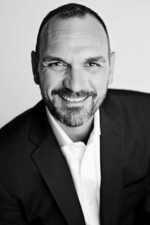 After implementing Salesforce as a customer, Jeff moved into management consulting in 2006. He specialized in transformational implementations and has delivered over 150 Salesforce projects.
As the Vice President of Delivery for ShellBlack.com, Jeff's first priority is client success. He has seen first hand the challenges organizations face without robust processes and a quality CRM. Jeff leads a team of delivery consultants that understand real world issues, the value of a foundational design that fully leverages the Salesforce platform, and can architect scalable custom solutions for key business processes.
Jeff has earned the following Salesforce certifications: Administrator, Advanced Administrator, Sales Cloud Consultant, Service Cloud Consultant, Community Cloud Consultant, Platform App Builder, Development Lifecycle and Deployment Designer, and Pardot Consultant.
Jeff attended college at Henderson State University where he earned a Bachelor of Science degree in Aviation. While leading students as a flight instructor in the aviation program he earned a Masters in Business Administration.
Kurt Seibert – Sales Director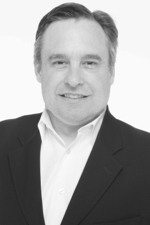 Kurt brings more than 25 years of sales, marketing and professional services experience across enterprise software, CRM, ERP, and cloud solutions. His focus centers around helping clients solve problems and achieve real business outcomes by leveraging technology and enhancing business processes.
He has been a Salesforce user since 2001 and has delivered professional services to the Salesforce ecosystem since 2007. Prior to joining ShellBlack.com, Kurt held enterprise sales positions with industry leaders Concur, Dell and Appirio.
Kurt holds a Bachelor of Science in Business Administration – Marketing from the University of Missouri, St. Louis.
Brendan Simon – Senior Account Executive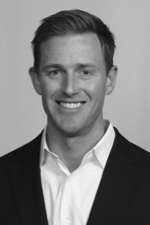 Brendan began his career in the Investment Management industry and transitioned to technology sales in 2011. He joined Salesforce as an Account Executive, Financial Services in San Francisco, CA. He worked closely with small to medium sized businesses by helping them optimize their investment in Salesforce and get better connected with their clients, partners and employees.
Brendan has 12+ years of experience using CRM applications and 5 years of direct experience selling Salesforce. His background with Salesforce and financial services allows Brendan to bring a unique perspective to both the ShellBlack.com team and clients.
Brendan holds a Bachelor's degree in Business Economics and minor in Sports Management from the University of California, Santa Barbara.
Greg Glaser – Solutions Engineer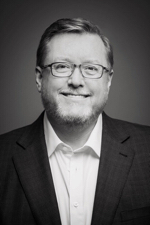 Greg Glaser has been delivering off-the-shelf and custom CRM solutions since 2002 for diverse industries, including telecommunications, nonprofits, supply chain, transportation, and health and life sciences. But it was after his first Salesforce delivery in 2007 he discovered how quickly the platform could maximize value for his customers' needs. He has been dedicated to Salesforce solution deliveries ever since, specializing his knowledge and experience in the service of his customers and partners. Today, Greg's solutions support thousands of users around the globe.
Greg has presented multiple times at Dreamforce and holds six certifications from Salesforce: Administrator, Advanced Administrator, Sales Cloud Consultant, Service Cloud Consultant, Developer, and Platform App Builder. He holds a Bachelor of Arts degree from the University of North Texas.
Frank Moore – Consultant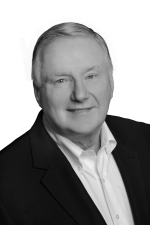 After attending a Salesforce Non-Profit User group in New York, Frank realized that the Dallas community had similar needs – so he founded the Dallas Non-Profit User Group.
Frank is a Salesforce Certified Administrator, Platform App Builder, Developer, Sales Cloud Consultant, and Service Cloud Consultant. Besides working with Non-Profits, he has led client engagements in industries as varied as Consulting, Environmental Resources, Manufacturing, Aviation, Internet Security, Protective Services, and Health Research. Dr. Moore was an executive with IBM and CIO at several universities. He is experienced in both the Sales and Service Clouds and is ITIL certified. ITIL is the most widely accepted approach to IT service management in the world. ITIL provides a cohesive set of best practice, drawn from the public and private sectors internationally.
Frank Moore has a Bachelor's degree from Lehigh University and a Master's and Doctorate from Syracuse University.
Corey DeBoer – Consultant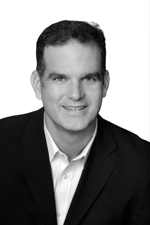 Corey has worked on the Salesforce platform since 2003. After spending six years working on the client side implementing and maintaining Salesforce, Corey began consulting. Corey strives to deliver a CRM that efficiently maximizes the sales and support processes of an organization. He has earned the following Salesforce certifications: Administrator, Sales Cloud Consultant, Service Cloud Consultant, and Developer.
Corey attended the University of North Texas where he earned a Bachelor of Science degree in Business Management with a minor in Accounting.
Julie Nguyen – Consultant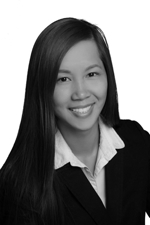 Julie was introduced to Salesforce back in 2009 starting with an in-depth knowledge of the data model by transforming Salesforce CRM information into data warehouses. From there, Julie has worked with marketing, lead generation teams, sales executives, and customer service to design and implement improved processes using Salesforce. She is a certified Salesforce Administrator.
Julie Nguyen holds a Bachelor of Science degree in Biological Sciences from the University of California, Irvine with a minor in Education. She also has a Business Intelligence Graduate Certificate from Southern Methodist University, as well as Project Management Professional and ITIL v3 Foundation certifications.
Christina Harris – Consultant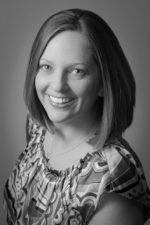 Christina is very passionate about her work and brings 20 years of analyst experience within Strategic Business Planning, Enterprise Business Analysis, Six Sigma, Systems Analysis, Business Intelligence, Data Warehousing, and Employee Development.  Christina was introduced to Salesforce in 2010 as a Business Analyst and is a certified Salesforce Administrator.
Christina received a Bachelor of Arts in Art and Performance at the University of Texas at Dallas with a focus in User Experience, Design and Information Architecture.
Christina also attained ITIL v3 Foundation certification, volunteered with International Institute of Business Analysis (IIBA) for 3 years and presented at Building Business Capabilities Conference in 2013.
Marnee Lott – Marketing Director, Consultant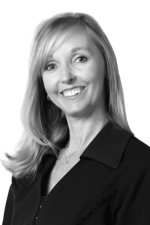 Marnee has a background in marketing and management, and was first introduced to Salesforce in 2010. She was responsible for maintaining Salesforce for her previous employer while performing her marketing duties. During that time, Marnee optimized Salesforce for marketing, sales and operations. While streamlining and automating business processes, what she found was a love and appreciation for all things Salesforce! After five years, Marnee decided to make the move to full-time consulting, where she could share her passion for Salesforce. As a bonus, she also gets to don her marketing hat for ShellBlack.com.
Marnee currently holds the following Salesforce certifications: Administrator, Force.com Developer, App Builder, Pardot Specialist and Pardot Consultant.
Marnee earned her BBA in Marketing from the University of Texas, Austin.
Brent Downey – Consultant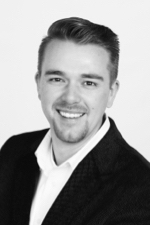 Brent has been working on the Salesforce platform since 2010. Much of Brent's Salesforce knowledge comes from practical real world experience as a Salesforce Administrator in financial services, industrial manufacturing, and technology. This allows Brent to bring a unique perspective to both the ShellBlack.com team and his clients.
Brent is a certified Salesforce Administrator, Advanced Administrator, Sales Cloud Consultant, Platform App Builder, and Developer. He is one of ~175 Salesforce MVP worldwide, and the author of AdminHero.com – a blog to help Salesforce Administrators develop deep knowledge of the platform and become indispensable resources.
Brent holds a Bachelor of Business Administration from Colorado Technical University where he graduated Magna Cum Laude.
Sarah Ross – Consultant
Sarah brings a background in financial and business analysis to the team, having spent six years in financial roles in a Fortune 50 company. She began Salesforce work in 2011 and is a certified Salesforce Administrator and Developer. Sarah has implemented both Sales Cloud and Service Cloud solutions for clients. She also has experience in enterprise business intelligence, data analysis, project management, production planning, enterprise system migration, and system design and configuration.
Sarah earned a Bachelor of Science in Business from Excelsior College and a Masters of Business Administration from University of Texas at Dallas.
Cece Weaver – Consultant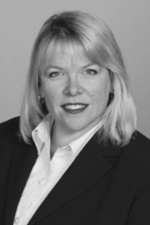 Cece comes to us with 20 years of experience in sales operations management and IT project management. She developed her passion for Salesforce after her first implementation in 2006.  She enjoys working with users from all areas of a company to get the most out of their Salesforce experience. Usability and obtaining actionable information are focal points of her project designs.
Cece has recently rejoined our team after living in Australia for five years.  While in Australia, she continued consulting, ran the local User Group and was an advocate for Salesforce in a developing market.
Cece is a Certified Salesforce Administrator, Certified Sales Cloud Consultant and a Project Management Professional (PMP). She holds a Bachelor's degree in Economics from Oklahoma State University and a Master's degree in Quantitative Economics from Michigan State University
Trey Connell – Consultant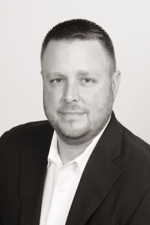 Trey started his career in the construction industry, where he eventually segued his role from project management to business analyst to focus on process and technology. This introduced him to Salesforce administration and custom development. It was during this time that he realized his passion for the Force.com platform. Trey also has experience in solutions architecture, process improvement, project planning and management, budgeting and cost control, and estimating and resource planning.
Trey is a Certified Administrator and Platform App Builder. He attended Reinhardt University where he earned a Bachelor of Science degree in Business Administration.
Robin Reilly – Consultant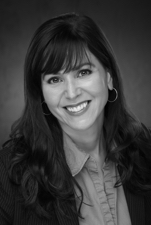 Robin started her customer-focused career in law, working as an attorney for both law firms and for the Texas state government until 2014. Since then, Robin has spent her time applying her skills to marketing and sales technology services, specifically Salesforce with a concentration in Pardot. She currently holds both the Pardot Specialist and Pardot Consultant Certifications. Robin joined the ShellBlack.com team in 2016.
A native New Yorker, Robin moved to Texas in 2002 and currently resides in the Dallas-Forth Worth area. Robin earned a Bachelor of Arts degree in political science at the State University of New York at Binghamton, and a Juris Doctor degree at the Benjamin N. Cardozo School of Law.
SuJean Lacy – Consultant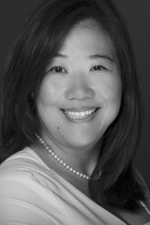 SuJean brings over 20 years of Business Operations experience across multiple industries, including Financial Services, Mortgage and Title Services, Healthcare and Small Business. She has a passion for delivering creative, best practice solutions for business process improvement.
While fulfilling her last role as Business Operations Manager, she realized the power of Salesforce and expanded the use of the platform to manage multiple aspects of the business, including functional areas such as Accounting and Finance, Invoicing and Collections, Contracting, and the Sales RFP Lifecycle.
SuJean enjoys bringing functional areas of a business together through Salesforce to work effectively as a cohesive unit rather than in silos. She is committed to ensuring her Salesforce solutions enhance business processes by focusing on an intuitive end-user experience. SuJean is a certified Salesforce Administrator, and obtained her Bachelor's degree in Psychology with a minor in Business Management.
Dan Manca – Consultant
Dan firmly believes that Salesforce should be easy. Having spent a decade unraveling complexity and empowering admins to manage their orgs, Dan has utilized best practices to make Salesforce do the unimaginable. His 'clicks-first' approach to designing solutions creates a better experience for users – whether in sales, customer service or marketing.
Dan's first exposure to Salesforce was during a Siebel migration in 2008, setting up a long line of org migrations in his future. From ten to 1000+ user migrations Dan has seen it all. As a platform evangelist Dan has focused on building internal support among executive sponsors down to the individual stakeholder to build robust and scalable solutions. Most recently Dan helmed an 1800 user org, the result of two major software firms coming together, before making the move to consulting. Having spent 10 years building small-scale solutions for large organizations Dan is well positioned to help you with issues both large and small.
Dan is a Salesforce Certified Administrator and a Salesforce Certified Platform App Builder.
ShellBlack.com has consultants in all four time zones – North Carolina, Massachusetts, Georgia, Texas, Colorado, Washington, and California.