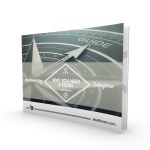 Companies sometimes ask if they really need a Salesforce consulting partner to get Salesforce up and running, or if they can self-implement. It depends on your circumstances. If you have employees with prior Salesforce knowledge or certifications, you don't have complex business models, or if you have plenty of time to read the Salesforce implementation manual (5,000 + pages), then you don't need a guide! But if you are like most companies, you need a partner like us that can lead the way and help you navigate through the process of setting up Salesforce.
"When a company self-implements Salesforce, too often the end result is a system that is set up poorly – or not at all."
When that happens, Salesforce becomes nothing more than a company Rolodex on the web. In most cases, though they had the best intentions, the person in charge of getting the project done couldn't dedicate the time needed to learn the platform on top of the rest of the demands of their job.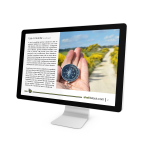 To avoid these and other pitfalls that happen during self-implementation, download our eBook "Implementing Salesforce Handbook – Why You Need A Guide" by filling out the form.
We also have a great Infographic called The Great Salesforce Implementation Adventure that visually walks you through the implementation process.