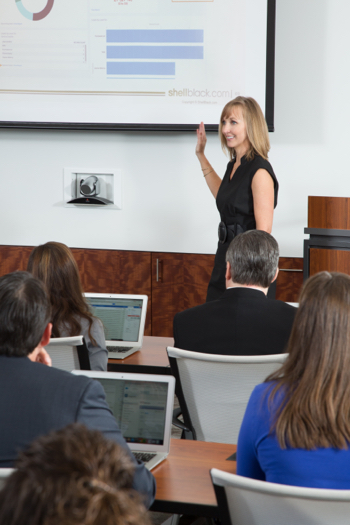 Want to see a return on your Salesforce investment? Train your employees! Salesforce training is key for long-term end-user adoption. Don't allow your CRM implementation to fail because you didn't train your team.
Over the years we have taught thousands of individuals how to get the most out of Salesforce. We have training templates that have been fined-tuned over hundreds of customer implementations. We also have training specifically for companies making the transition to the new Lightning user interface. Our training content is not "one-size-fits-all." For each company we work with, we tailer the content by incorporating screen shots of your Salesforce configuration so that we reinforce your business processes.
End User Training for Salesforce
Your Users want to know – "What's in it for me (WIFM)?" Simply put, you need to show your staff that they can accomplish more working in Salesforce. We offer live hands-on training sessions onsite at your location, or employee training can delivered remotely over the internet via a web conference.
The recipe for great Salesforce end user training:
Connect with your audience by conducting training in a "Day in the life" format
Each group or department needs tailored training – what's important to marketing may not be relevant to support!
Training should be interactive and hands-on with exercises that are relevant to their roles
Provide tips, tips and techniques that save them time entering and searching for data
Show users how they can manage their business processes from start to finish in the cloud
Learn how to create a history of interaction with your customers using activities and emails
Explain to users how to manage their daily tasks and respond in a timely manner
Teach your staff to monitor their progress and success using reports and dashboards (i.e. analytics)
Demonstrate that they can still use familiar tools like Outlook and stay synced to Salesforce
Ensure team members are entering data consistently so that your reports and dashboards tell the true story
Teach your team how to handle and mange duplicate records so they can keep Salesforce database clean and useful
Show your staff how to work in Salesforce from a mobile device so they can work outside the office and on the road
See our 2015 Dreamforce Presentation on SlideShare: Strategies for Training End Users
See our 2016 Dreamforce Presentation on SlideShare: Effective End User Training for the Lightning Experience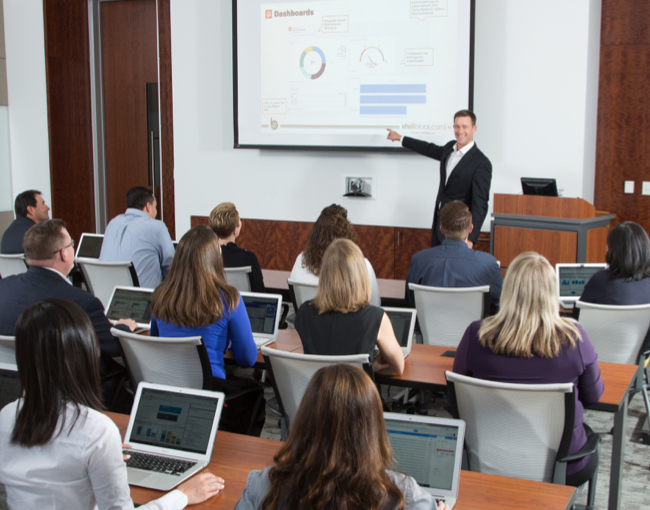 NOTE: We do not offer open enrollment classes for individuals. Training is only available to companies that want to provide Salesforce training to their employees.