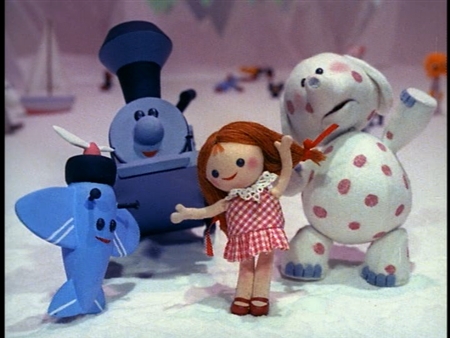 Where do Salesforce features go when they are retired? A server off in the corner of some data center? An isolated island in the cloud for misfit Salesforce features? Ok, I'm coming off the holidays and grasping for a good analogy. I almost called this blog post "Salesforce Features That Time Forgot" (as in going the way of the dinosaur). But I digress. Below are some former heralded features of Salesforce.com whose time has come…
SFGA – Salesforce for Google AdWords – Retire Date: May 1, 2013
Salesforce sent out a communication on February 15th 2012 telling existing Salesforce for Google AdWords customers that they needed to start looking for a replacement for SFGA if they wanted to continue tracking their Google AdWords spend in Salesforce.com
First a little background.  SFGA – Salesforce for Google AdWords was a way to connect the dots between a Lead coming into Salesforce via Web-to-Lead from your website and your Google AdWords account (essentially an integration). It captured some pretty amazing information by logging an Activity on the Lead and recording the ad that was clicked on Google, keywords searched and the Ad Group from your Google AdWords Campaign. Additionally SFGA updated the Lead Source field and denoting the lead as either "Paid" or "Organic" traffic. This was HUGE when you're trying to understand the ROI of your pay-per-click (PPC) spend.
Once a Lead hit Salesforce with its AdWords information intact you could then let the lead qualification and opportunity sales process takes its normal course of events. Leads that were converted and turned into an Opportunity, and ultimately a sale, helped you determine if your PPC ad was a winner or a loser. Pretty amazing stuff.
From my understanding this functionality came about as the result of Salesforce.com's acquisition of Kieden back in August 2006 . Why was it retired? Not sure. Perhaps Google was making it more difficult to pass this information along (or a licensing agreement was expiring?), low usage, or Salesforce felt the functionality could be better handled by other AppExchange third party solutions. In their communication to customers, they recommended contacting Eloqua, Marketo or Pardot. Of course the downside was that this free service was being replaced by a third party at a cost.
SSP – Self Service Portal – Retire Date: Spring 12 Release
The good news is that if you were using the SSP or Self-Service Portal prior to the Spring 12 release, you can continue to do so. However new organizations activated after the Spring 12 release must use a Customer Portal and Salesforce Knowledge (a replacement to the Solutions module) as you can not enable a Self-Service Portal on new customer orgs.
What is a Self-Service Portal? In my opinion it was little known gem, and best of all it did not have any additional licensing costs. A Self-Service portal is less feature rich than a Customer Portal, but it still was an authenticated site to give Contacts you selected the ability log and view their cases and peruse Solutions in the form of a Public Knowledge Base (PKB). Here is a nice example of a PKB based on Salesforce solutions.
Why did it die? Again, only Salesforce knows but looking at Salesforce.com acquisitions are a good place to start. Salesforce acquired InStranet in August 2008 which would eventually be rebranded as Salesforce Knowledge. So, I suspect Salesforce wanted to get people off Solutions and into Salesforce Knowledge (and to be fair Salesforce Knowledge is vastly more capable than Solutions). Also the new Customer Portal comes with a license cost, where the older SSP was free, so a revenue stream could be another driver.
What's next?
Customizable Forecasting – Retire Date: I'm predicting the end of 2013

Ok, this one really has no downside. Customizable Forecasting was, in my opinion, clunky and hard to train. For large multi-tier sales organizations that are quota based, it can have value. For small and medium sized sales organizations (one layer deep sales hierarchy), just keep those opportunities updated and avoid it – you users will be glad you did. If you want to track your performance against a "goal" or quota, use a gauge metric on a dashboard – it's that simple.
Salesforce with their Summer and Winter 12 release has been beefing up the feature set of their new Forecasting module, and so far it looks like a winner. Salesforce is already outlining migration steps for customers so I suspect we might see customizable forecasting retired soon. One thing that needs to get fixed (in my opinion) before this can happen is to remove the requirement of having to use the API to upload quotas as the API is not available to Professional Edition customers.
UPDATE – Well I was close on my prediction. Forecast 1.0 "Classic" – was retired with the Spring 14 Release
Misfits or Victims of Evolution?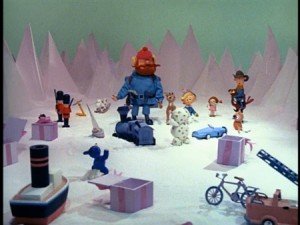 Must all good things must come to an end? Well I guess that all depends if you were using one of the Salesforce features listed above. One of Salesforce.com's hallmarks is their speed of innovation (just look at the volumes of release notes they publish three times a year), so I guess it should be no surprise that a feature gets retired (or replaced) now and then. For example, now that we've all gotten used to the drag-and-drop report builder, do you really want the old one back?