Not everyone is cut out to be a consultant. In fact, to be blunt, few posses the right blend of knowledge and skills to excel at the profession. People and companies hire consultants to develop and deliver better solutions more efficiently than they could on their own. Clients buy consulting expertise to help ensure a higher likelihood of success rather than expending internal resources and perhaps never crossing the finish line.
That being said, a good consultant has to bring value to the table – expertise, business savvy along with people and technical ability. Listening, presentation and communication skills are high on the list along with problem solving. Depending on your area of expertise, you could be a consultant on a specific product or solution (e.g. Salesforce), a functional area (marketing, call center operations, manufacturing, etc.), or general business.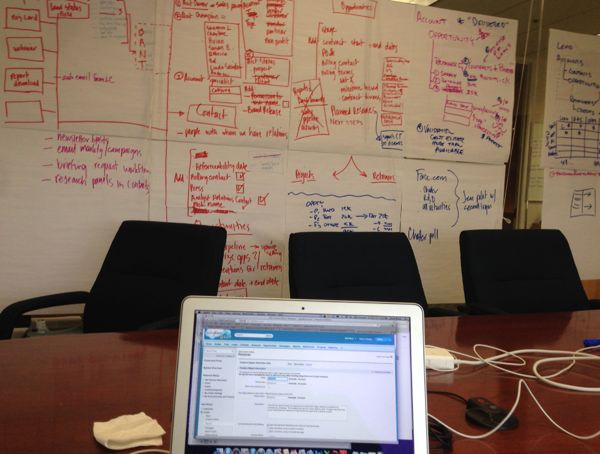 Past performance is a good indicator of future performance
If you are in a company today that takes a consultative approach when interacting with other departments, business units or customers – that's a good start. Even better, is your current employer is a consulting company? Based on some of the skills aforementioned, have you demonstrated those attributes in any of your current or past roles? For example:
Have you led team projects before or just been a participant?
Do you get asked to present information to C-level executives or senior staff?
Have you developed solutions to business problems and how did you articulate it?
Have you documented or researched existing processes, or conducted business process interviews with stakeholders or SMEs (Subject Matter Experts)?
What functional groups or departments have you interacted with in the past (e.g. HR, Legal, Strategy, Sales, Accounting, Operations, etc.)?
What type of companies have you worked for (e.g. start-up, non-profit, fortune 1000, industry verticals, international, etc.)?
Is your domain of expertise functional or technical, or both?
Have you been recognized by your company or industry by either being published, certified or by receiving an award?
Have you done public speaking internally or outside your company?
Do you get called on by the media or by your company's public relations group to speak or comment on events or industry news?
Don't underestimate the value of years of business experience
There are hard life-lessons gained from having been "around the block" a few times. Your mentors, bosses, co-workers, and subordinates in conjunction with your job role help mold you beyond what is reflected on your resume. I believe you need time in different roles in order to be exposed to new challenges. New experiences help us grow and learn. There is something to be said for diversity in life, and the workplace – it gives you perspective and balance.
Let's talk Salesforce
In the realm of Salesforce, certification is a solid first step, and experience solving a diverse range of problems on the platform is perhaps even more important. You have to be competent on the platform at a level to know how to develop appropriate solutions and how changes can impact an org for better or worse. I'm not saying you have to know every minutia feature like the back of your hand, but you need to know what Salesforce is capable of and how data is distributed and flows through the system. You have to have enough appreciation of the platform to know how to leverage and apply the tools Salesforce provides to solve business problems.
Where do you fit in the world of consulting?
Additionally you'll need to consider whether you see yourself as a front line resource for a consulting company – one that can lead engagements and interact with senior staff at a company, or are you better suited as a behind-the-scenes resource? Larger Salesforce consulting companies have multiple levels of consultants that bill out at different rates. In contrast, smaller consulting partners assume you can do it all. That doesn't necessarily mean you have to be a developer and write code or crack a database, but you will need to be well rounded enough to lead a client engagement. In smaller firms, you'll be expected to do the majority of the configuration, potentially perform light data migration work and deliver end user training.
Be a consultant and see the world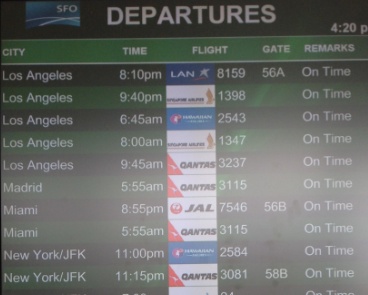 An important consideration about becoming a consultant is the lifestyle. If you align yourself with a large firm you're likely to be on the road the majority of the time. Not such a bad life when you are young and single, but with a family it can be a asking a lot. Also you'll have to be comfortable with stress, deadlines, juggling multiple project simultaneously, and challenging client personalities. Working remote with little face-to-face interaction with your co-workers is commonplace. If you don't have to come in to an office everyday you'll have great independence and latitude, but you better be able to self-motivate to get your work done!
Consultants are billable resources
Typically consultants are judged liked attorneys – it's all about billable hours. You have to be comfortable being judge by your personal production and contribution. "Utilization" is frequently used in the context of consultants – what percent of the work week or month are you producing? There is the value you bring to your clients, and then there is the value you bring to your employer by generating revenue.
The consulting opportunity awaits you
After reflecting on the questions and comments above, can you see yourself as a Salesforce consultant? If so, what do you bring to the table? In the context of pitching yourself as a consultant to a potential client (or consulting company), what would you highlight? If you can rattle off a handful of good differentiators and value-adds, then you're probably a viable candidate.
People sometimes ask me if I like being a consultant. Absolutely. There is great satisfaction moving a client into the cloud or taking their Salesforce instance to the next level. I like solving business problems with the platform and becoming a trusted guide for my clients. I thoroughly enjoy learning about different business models – how companies find customers, drive sales, motivate their employees, and measure success. Without question, the experience and knowledge gained over almost 10 years and 100+ Salesforce projects have made me a better consultant (I probably was pretty mediocre when I started). When I look back on those early years, I'm glad I stayed in the game – it was definitely the career for me.
Do you have what it takes to be a Salesforce consultant?