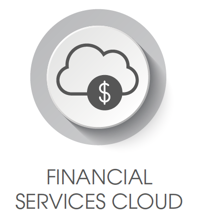 UPDATE: In 2020 this offering was rebranded to "Digital Wealth In A Box"
I'm not sure I'd want to be RedTail right now. Salesforce has them in their sights. According to the T3 2019 Technology Survey, RedTail currently holds over 50% market share for CRMs in the advisor space. Number two on that list, at 8%, is Salesforce. I know what you're thinking – that's quite a gap. It is and it also speaks to the opportunity on hand for Salesforce. Having moved over a hundred wealth management firms to Salesforce we can tell you there is a sea of players out there all vying for to be the CRM choice of wealth advisors – and with that fragmentation lies market share for Salesforce to grab. Case in point, ShellBlack has migrated advisor client data from Redtail, Junxure, Tamarac CRM, Microsoft Dynamics, ProTracker, Grendel, Saleslogix, SmartOffice, GoldMine, ACT!, Business Contact Manager, Bill Good Marketing, Salentica, Concenter XLR8, Advyzon, Advent Portfolio Exchange (APX), Interactive Advisory Software (IAS), and others.
In that same survey when advisors were asked which CRM you'd consider moving to, Salesforce was the number one choice. I don't believe that's by accident. As a Salesforce implementation partner that focuses on financial services, we've been in a unique position to see over that last decade how wealth firms have struggled to find efficiency in their back office while remaining focused on driving deeper client relationships. In that same timeframe we've also seen Salesforce take a step back and do a complete reboot on how it has approached wealth management.
A history lesson of Salesforce and wealth management
Salesforce is a 20 year old company with more than 10 billion in annual revenue and widely considered the number one CRM in the market. Back in 2013 we reviewed Salesforce for Wealth Management. Now defunct, at the time it was one of the few industry solutions Salesforce offered. Though it addressed a few pain points, it was more of a starting point for firms to further customize. One of the big disappointments of Salesforce for Wealth Management was that it was not developed any further. In a few short years we would know why.
In August 2015 Salesforce announced Financial Services Cloud. What made Financial Services Cloud (FSC) very different was that it was built on the Lightning Experience – the new User Interface (UI) from Salesforce. In a very short period of time we all realized just how serious and committed Salesforce was to FSC. As a Partner, the big indication was that there was a product team releasing new functionality three times a year along with the other core products from Salesforce. Though the initial wave of functionality of FSC was focused on wealth management, over the last ten or so releases we've seen FSC add functionality and support not only for advisory firms, but for banking and insurance as well. At this point FSC is a very mature offering and the Salesforce product we primarily implement for our customers.
Just as important has been the tremendous growth in the ecosystem that provides solutions to support wealth management using FSC. When FSC launched in 2015, there was no easy way to import custodial data into Salesforce and we relied on costly custom built one-off integrations. Today there are multiple options for importing custodial data into FSC such as Orion, Tamarac, Skience, and Salentica. Additionally, there are thousands of third-party apps on the AppExchange to add additional functionality such as electronic signature.
Grow Client Relationships Fast Start for Financial Services Cloud
Why did Salesforce create Grow Client Relationships Fast Start? In my opinion – price. Salesforce is a premium product. It's more than a CRM – it's a robust, secure and scalable platform that can support custom developed solutions, has robust APIs, an ecosystem of thousands of third-party solutions (AppExchange), free training (Trailhead), and experienced implementation partners like ShellBlack. Bottom line, Salesforce is a product you won't outgrow. To that point, ShellBlack has led engagements for a broad range of wealth management firms – from independent registered investment advisors (RIAs) to firms with offices nationwide and more than $10 billion in assets under management (AUM). When you compare this immense capability to an "App" (Wealthbox) or standalone CRM (RedTail), Salesforce can be perceived as expensive.
To solve for this, Salesforce took a look at FSC and carved out a powerful feature set for smaller firms that allows for future growth while keeping an aggressive and competitive price point. Grow Client Relationships Fast Start includes a subset of key FSC features along with custodial integration with either Fidelity, Schwab, TD Ameritrade, or Pershing. There will also be an option to have integration with planning software such as eMoney and MoneyGuidePro. Though initial details were announced in July, expect additional information and pricing to be released by Salesforce along with a customer webinar in October.
Implementation of Grow Client Relationships Fast Start for FSC will be provided by recommended partners with heavy wealth management experience such as ShellBlack. These services include initial setup and customization of Financial Services Cloud, industry best practices, security and permissions for users, import of household client data, analytics (reporting), and end-user training.
Watch out Redtail! Salesforce is not out to just change the game with their Grow Client Relationships Fast Start offering – they want to disrupt it.
Want to learn more about the Grow Client Relationship Fast Start from Salesforce? Contact Us to put our experience and knowledge to work for you.