Within your own Salesforce instance, you can create and leverage a range of Experience Cloud sites to address multiple use cases. Whether you're customizing a  client portal or connecting multiple sites through Salesforce, Experience Cloud can help you elevate the client experience while freeing up your team to focus on high-touch customer service where it matters most.  
Customer Support
An Experience Cloud site that is used for customer assistance can be accessed by anyone who needs product support or help from your company. These sites are unauthenticated, meaning they don't require a login to access information. Sites that require users to log in to be verified before they can see information are called authenticated Experience Cloud sites. Since the sites originate from within your Salesforce environment, you control access to the information available to the user.
  Experience Cloud sites can be used to reduce the number of calls to customer service by giving customers a self-help portal to find answers to their questions.  Knowledge articles contain answers to a multitude of common customer questions. Chat capabilities can be added for clients who still need or prefer to talk directly with customer service. 
Sales Resources
Partner Experience sites can be useful for salespeople who partner with you to sell your products. These external retailers need a process that is smooth and easy to use; you don't want them struggling with the system. Salespeople want streamlined onboarding, qualified leads, opportunity management, and an easy quoting system. Experience sites have templates that are preconfigured with lead distribution and deal registration. Leads that come from your marketing campaigns and website can be passed to sales partners in their area. Partners can also register their deals in the Salesforce site so you know what's in the pipeline. 
You can also integrate Salesforce CPQ within an Experience site so internal and external sales teams can generate branded, customized proposals and contracts quickly, potentially replacing dozens of phone calls and hundreds of clicks.
 If you have partners around the country or around the world, the content those partners see can be customized for their area. Teams can view product information and onboarding requirements specific to that reseller's location. They can also see the leads assigned to them. When they qualify a lead, an account and contact is created right in Salesforce — ready for an opportunity to be added. All the contact information is easy for the partner to find. Since all this is done in Salesforce, reports make it easy to see the increased engagement and sales that result when you simplify the process for your partners.
Prescreening Prospects
Recently, ShellBlack had a client that needed an easy way to pre qualify potential customers applying for loans. They didn't want these potential customers to have to register and sign in until they were prescreened for the loan, and they didn't want any staff involvement in the prescreening. The consultant used an unauthenticated site connected to the customer's Salesforce instance so the process could be automated and easily administered by the limited staff in this area of the customer's business.
The process starts with potential customers being directed to the unauthenticated  site to complete a questionnaire using Salesforce Flow.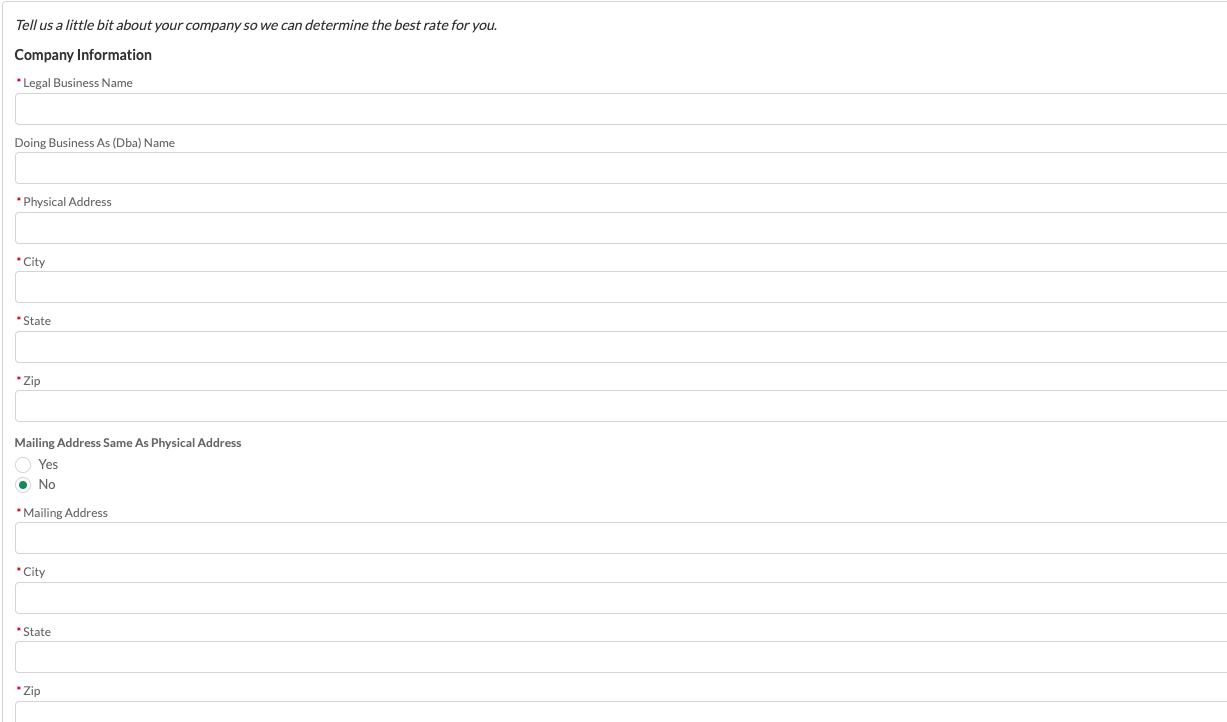 If their responses meet the criteria set within the Flow, a portal account is automatically created from the flow and the user would receive an email to log in to a secure authenticated site. Here, they can complete a formal application and upload the required supporting documents. This stage leverages a second Salesforce Flow for ease of data entry and to create and update records from multiple objects related to the application. 
Since the Salesforce Flows manage the criteria and required data and documents, the first time the employee of the company needs to get involved is when this second portion of the application is submitted. Employees can now review the uploaded documents to verify the information and finalize the loan paperwork. The final step in the process is disabling the login for the customer after their loan is processed and funded.  
Weigh Your Options
If you think your staff, partners, and customers could benefit from online resources and processes like the ones we've mentioned here, contact ShellBlack today to see if an Experience Cloud site would be a good addition for your business.
Author Credit:
Lisa Kilmer CFP©, Salesforce Consultant at ShellBlack.com
Sara Fladmo, Salesforce Consultant at ShellBlack.com