Salesforce.com launched the AppExchange back in 2005 (can you believe it's been that long!). At that time BusinessWeek called it the "eBay of business software." In 2006 there had been 16,000 installations initiated.
The AppExchange circa 2007 (you've come a long way baby!):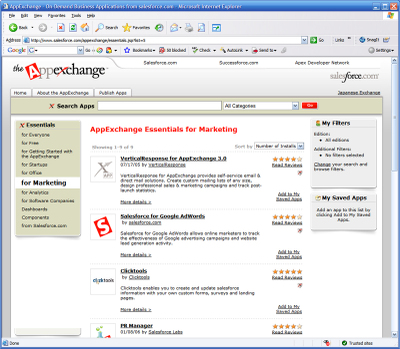 By late 2011 the AppExchange hit 1 million installs. Now as I am writing this, the AppExchange has enjoyed 1,424,899 installs and is THE place to find a Developer, Consulting Partner, or an "App" to extend the functionality of your Salesforce instance.
On August 25th, the AppExchange got a major "makeover" in preparation for Dreamforce '12 (just 23 days away!):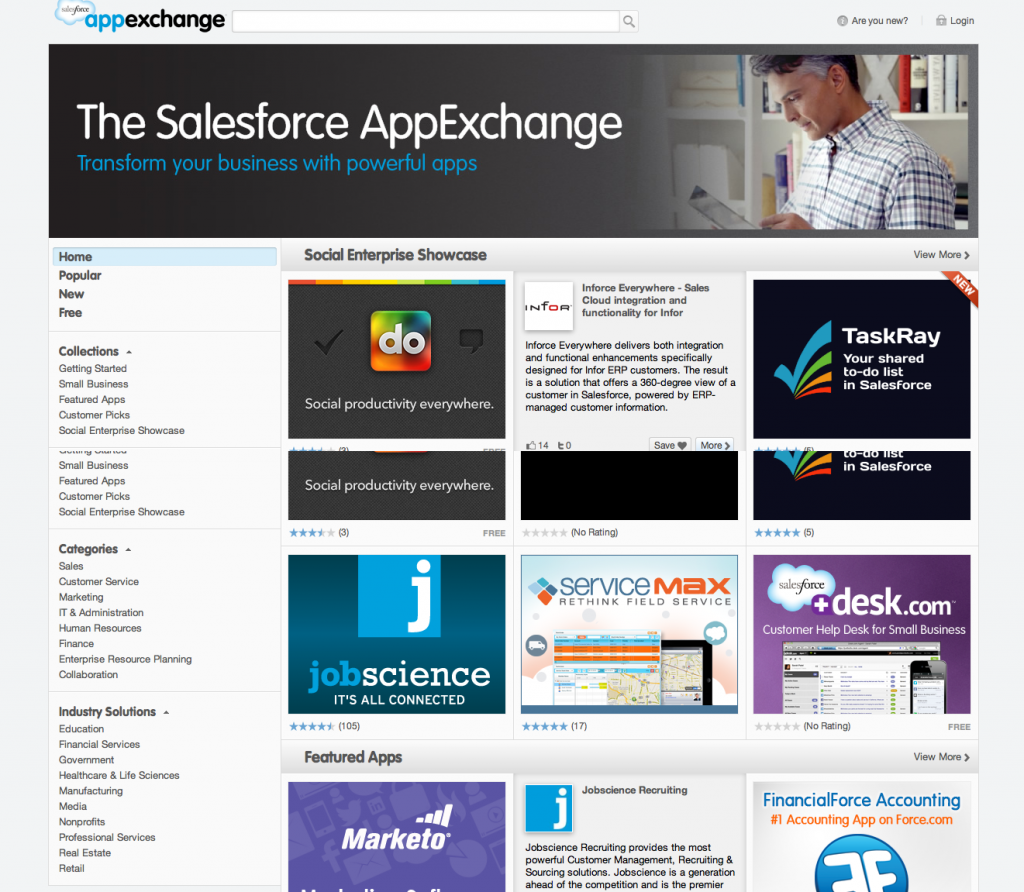 So what's all the hubbub about the new AppExchange? The first thing you'll notice are the large banner and tile listings (rollover them with your mouse – cool!). I think the goal here was to have a consistent experience across tablets and mobile devices – and it does look great: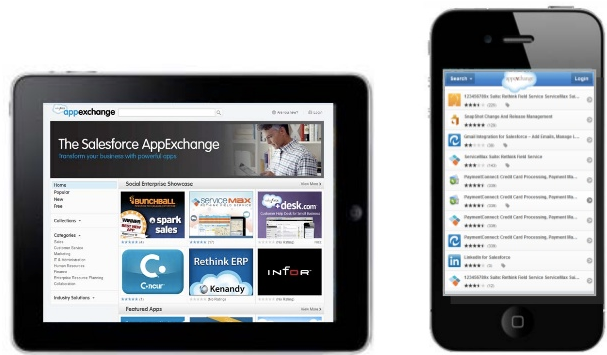 Also new is the left bar navigation for categories, collections and industries.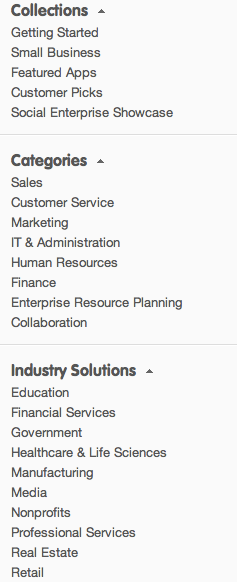 Lastly, I think one of the goals of the new AppExchange is to make it easier than ever for Users to leave their thoughts about their experiences on the AppExchange through the Reviews tab as well as the Twitter "Tweet" and Facebook "Like" buttons on each listing.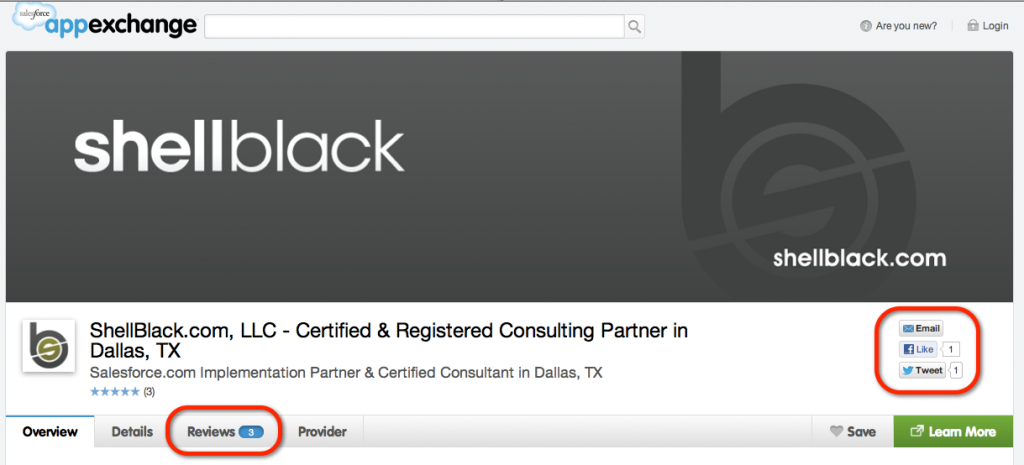 You can find ShellBlack.com, LLC listed on the AppExchange