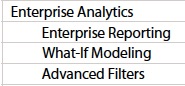 When you look at the comparison chart for the different editions available for the Sales Cloud, you see an interesting set of features called "Enterprise Analytics" which lists the following:
Enterprise Reporting
What-if Modeling
Advanced Filters
What the heck does that mean?
This all goes back to the Spring '12 release of Salesforce which included a huge analytics update (and the analytics product group has been on a quite a roll ever since IMO). If you are using Enterprise Edition or higher, there are quite a few analytics features available to you as an administrator that are not available in Professional Edition or below:
Joined Reports
Bucket Fields
Cross Filters
Dynamic Dashboards
Scheduled Dashboards
So back to our original question – what does Salesforce mean by "Enterprise Analytics?" Here is the translation from Salesforce marketing description to the actual feature in Salesforce:
Enterprise Reporting = Joined Reports
What-if Modeling = Bucket Fields (a bit of a stretch?)
Advanced Filters = Cross Filters
Enterprise Reporting: "Companies will be able to look across multiple pieces of their business." Joined Reports allow you to mash-up two distinct report types that the Salesforce data model would not allow you to put in a single report prior to the Spring '12 release. For example you can write a report to show Accounts with open Opportunities (Report Type 1) that also have a Case open (Report Type 2).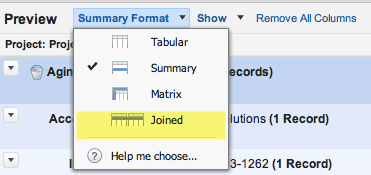 What-if Modeling: "Companies will have the ability to categorize any aspect of their business." Bucketing let you segment data into buckets or categories (e.g. group a bunch of Accounts by their Billing State into "East / Central / West", or Opportunities by the Amount field into "Small / Medium / Large" deals). Before Bucket Fields were available, Administrators had to create a custom formula field that would do the categorization.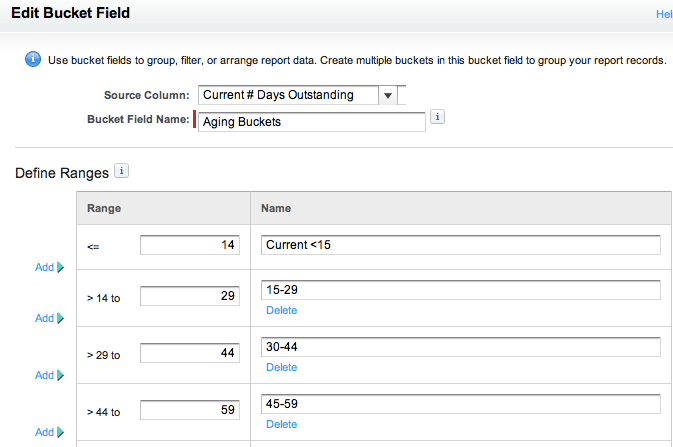 Advanced Filters: "Companies will be able to cross filter and manipulate report and analytics data based on any object." Cross Filters lets you write a report that includes or excludes data based on a "WITH" or "WITHOUT" filter (e.g. show me Opportunities without Contact Roles, or Opportunities without Products).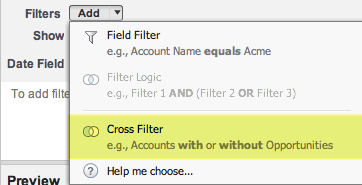 There you go, the mystery of "Enterprise Analytics" explained!