Travel Day
At 4:50am my eye glances at the clock. What's the point? The alarm is set to go off in ten minutes, so I roll out of bed and start getting ready for my 8am flight. Quick peak at email, shut down the laptop and I head out. Driving in the light early morning Dallas traffic I reflect and wonder what awaits. This will be my third Summit. I've been lucky enough to attend all of them to date (something I can't claim that about Dreamforce). For me it's a nice break from work and a chance to reconnect with friends. In the last two days have had no less 16 meetings and conference calls. For those of us in the Salesforce consulting world, probably pretty normal I suspect – but I'm looking forward to a couple of days of listening and learning.
Following Twitter, I know the UK MVPs arrived the day before and at least one Australian MVP was on a plane just starting his 13-hour flight as I went to bed last night. Most of us look to be flying in on the 13th.
The Virgin American ticketing desk is fairly subdued. Usually there is some funky pulsating music playing. Maybe it's too early to get your groove on. I don't enjoy air travel anymore. In a past life I did over a 100 flights in a single year for work. Fifteen years later I'm almost over my aversion to peanuts. Luckily the flight is on time and uneventful. Air travel is one of the few times I get to stop, reflect and blog so I make the most of it since I can't be on a conference call at 38K feet.
San Francisco is an impressive city. It's a lightning rod for technology and business, yet at the same time visually compelling and culturally diverse. In comparison my hometown of Dallas is so, well… flat and hot. I grab a cab and head to the Intercontinental Mark Hopkins on One Nob Hill.
Inside the lobby there is a gaggle of MVPs. There is a Foundation event at the San Francisco Food Bank starting at 1:45. I'm however heading off to 50 Freemont to pay homage and thank some Salesforce Account Executives for their support of ShellBlack.com over the past five years. So after a quick check in for the MVP Summit, I dump my stuff in my room and I'm back in a cab.
Once at 50 Freemont I check across the street to see how the new Salesforce Tower is coming along. Hmmm still looks like a big hole in the ground. Every time I see this guy behind the desk I can't help but think of Andy Warhol.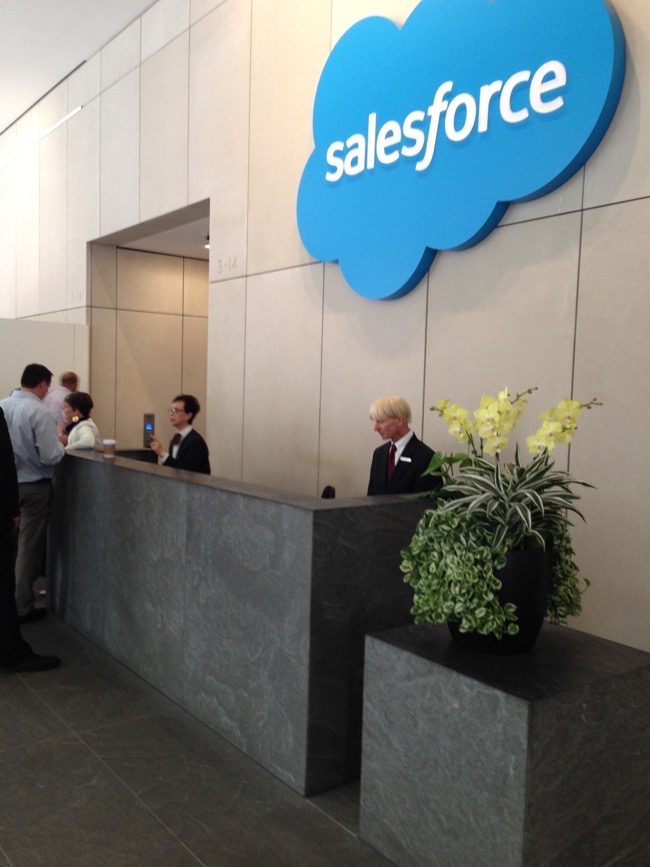 The lobby also has the biggest Apple watch I've ever seen!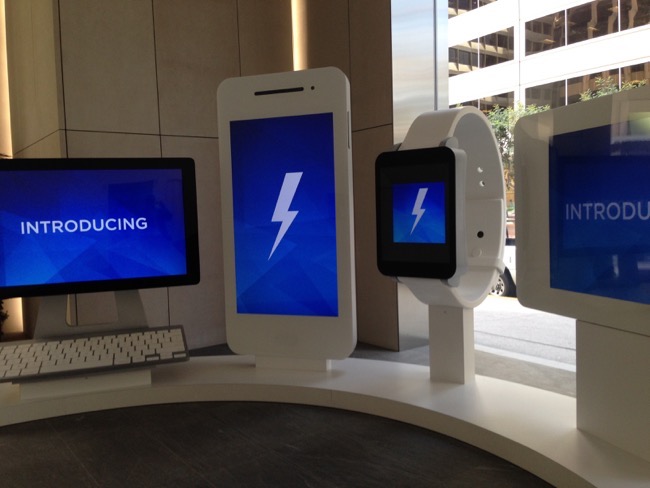 50 Fremont is pretty quiet compared to my last couple of visits. It's "Club" week – which means high performing AEs are in Hawaii relaxing so the cubes are a bit thin. I make the best of the visit and get some face time with folks I usually only converse with over the phone. I love the common areas in this building. On the 28th floor there is a Work.com Ping-Pong table and on the 29th floor an old-school Atari.
I wrap up and jump in another cab to head back to the hotel. A nice bag of MVP swag has been delivered to my room – man some seriously nice stuff!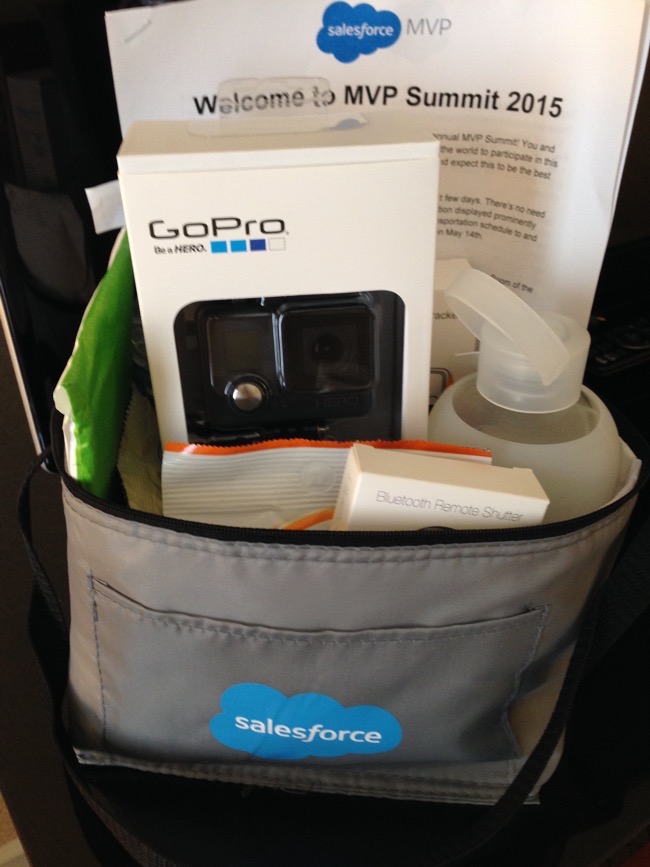 I hit a happy hour at the "Top of the Mark" sponsored graciously by Salesforce partner Apttus. The Top of the Mark is a great (and very famous) bar at the top of the hotel that has stunning views since the hotel is located at one of the higher points of the city.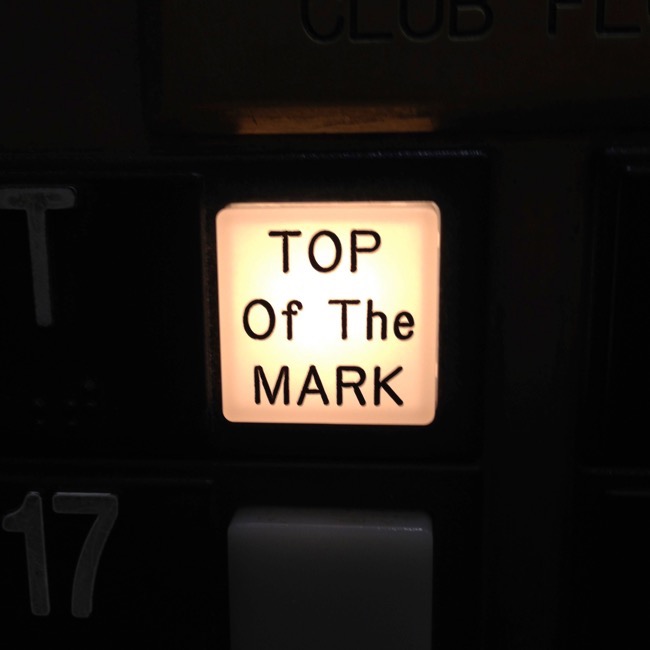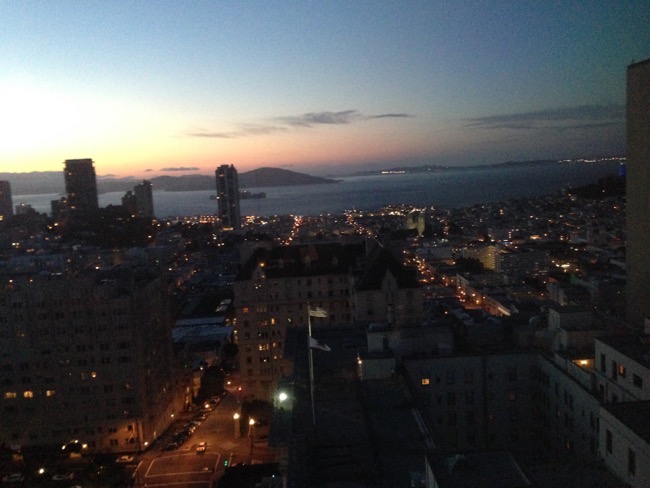 From the happy hour I dashed off to a dinner hosted by the AppExchange for Salesforce partners at Kokkari Estiatorio. It's a ridiculously good event and the food is fantastic. I think half of the dinner attendees played musical chairs throughout the night catching up. Back at the hotel I somehow resist the urge to see what trouble is afoot at this hour at the bar and head to bed – I'm beat!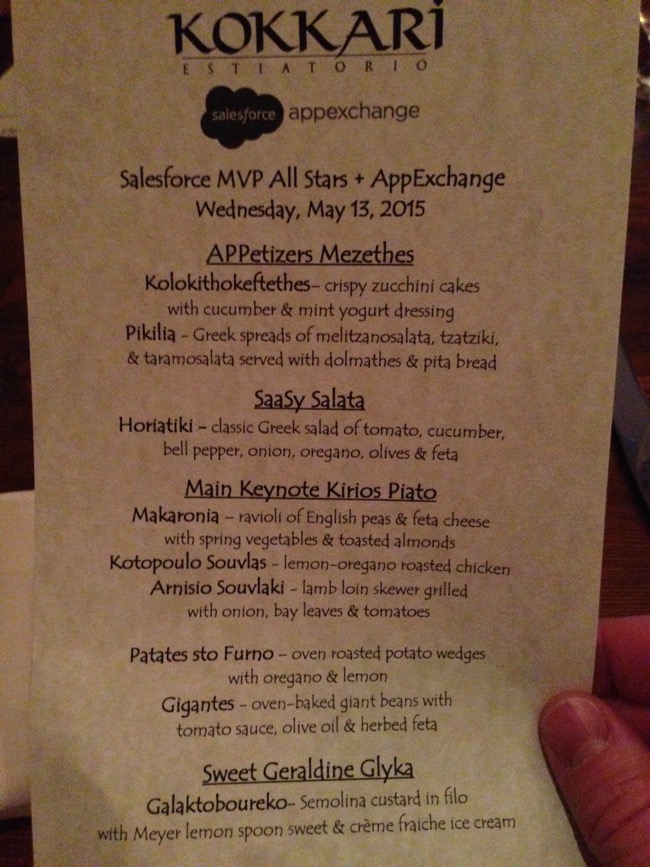 Day 1
So this is the challenging part about blogging about the MVP Summit, and perhaps not surprisingly, I can't tell you about any of the content presented.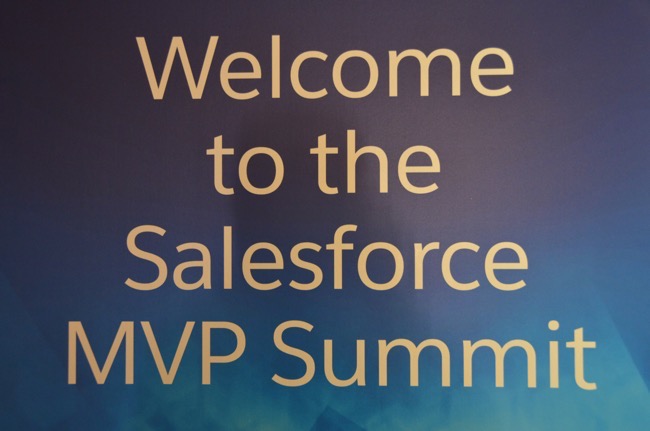 I can say that Erica Kuhl kicked us off with some interesting statistics (and I believe I have these right) – 121 companies were represented, we had 93% of all MVPs attend, and MVPs traveled in from no less than 10 countries. The Salesforce Success Community is now 1.6 million strong and there are over sixteen thousand Salesforce employees.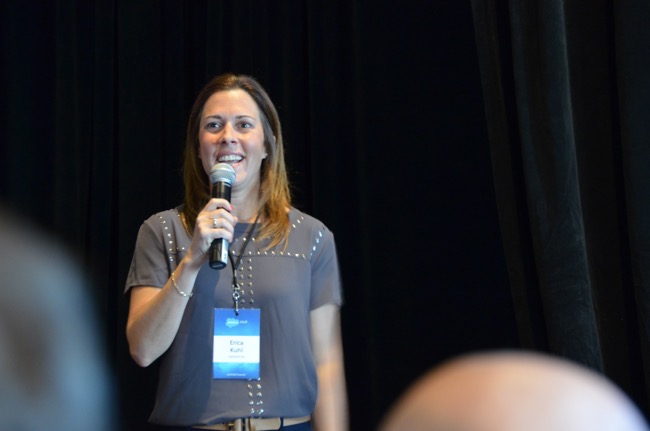 We were also officially introduced to Holly Goldin (pictured below on left). Only two months into her career at Salesforce, she is the Advocacy Program Manger that is now running the MVP program. I was fortunate enough to meet Holly a month earlier in Dallas and I can tell you we're in good hands. She demonstrated great poise and grace (and humor) for her first time speaking in front of a rowdy room of MVPs – welcome Holly!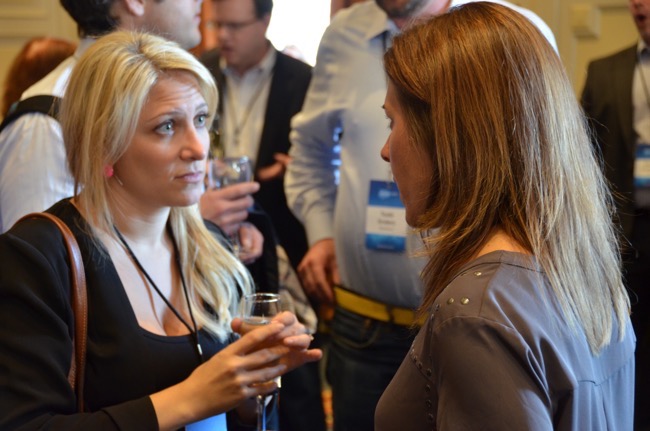 We then rolled into a Strengths Finder exercise for an hour and a half (we all had to take a long online questionnaire before the trip). Not my cup of tea but many really enjoyed it. I guess I don't want to label myself, but I would have rather learned more about the platform. That's the "Achiever" strength in me 😉 – I have to be productive with my time!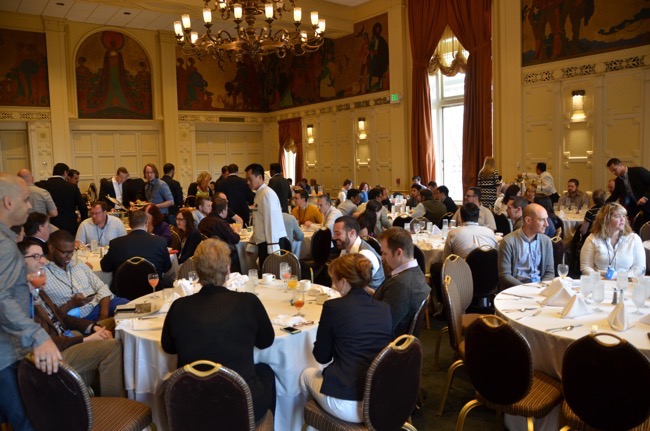 Shawna Wolverton, VP Product Management, and Parker Harris, Salesforce co-founder, kicked us off into the product content. If Erica Kuhl is our "Den Mom," then Parker and Shawna are our godparents – the MVPs get a ton of support from these two.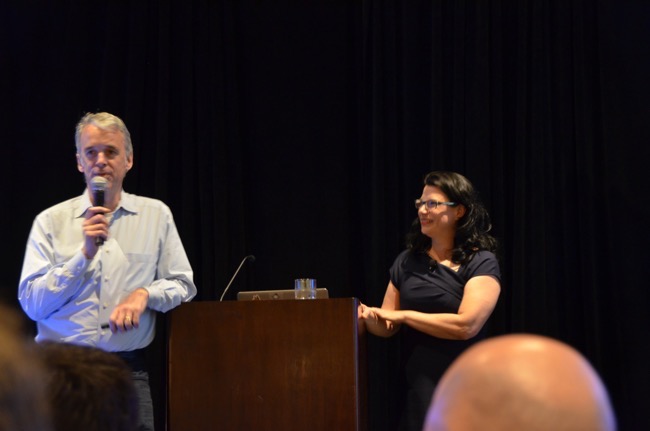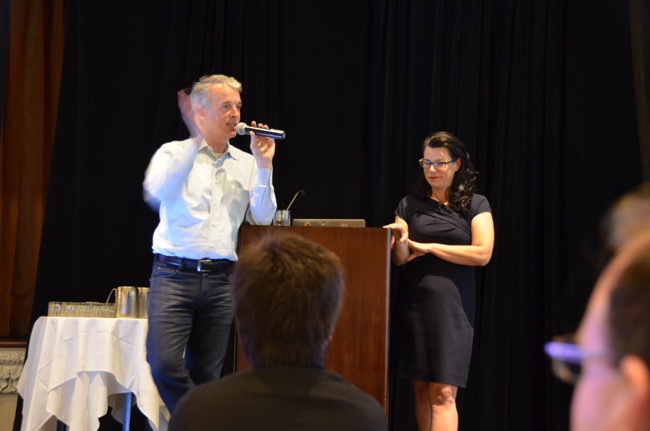 We did have a "hands-on" exercise during the first day. Tragically, many Post-It notes met their sticky fate.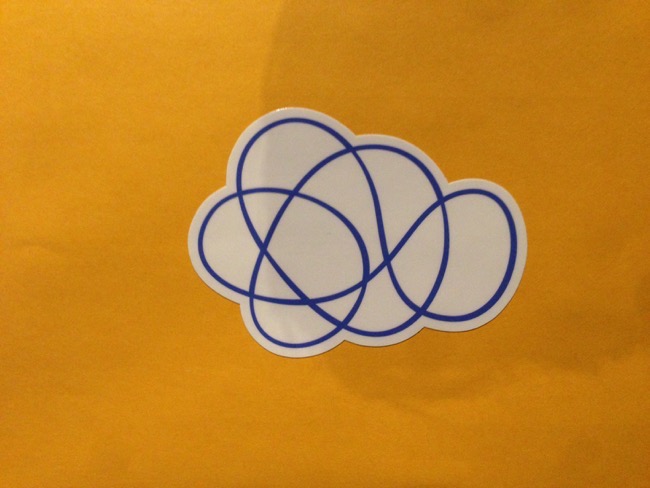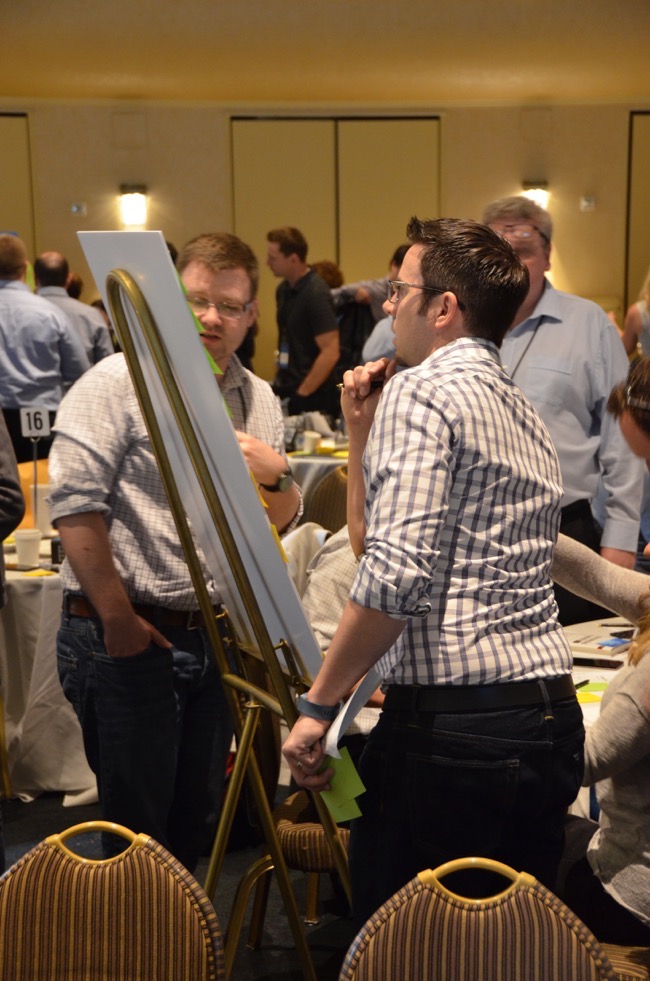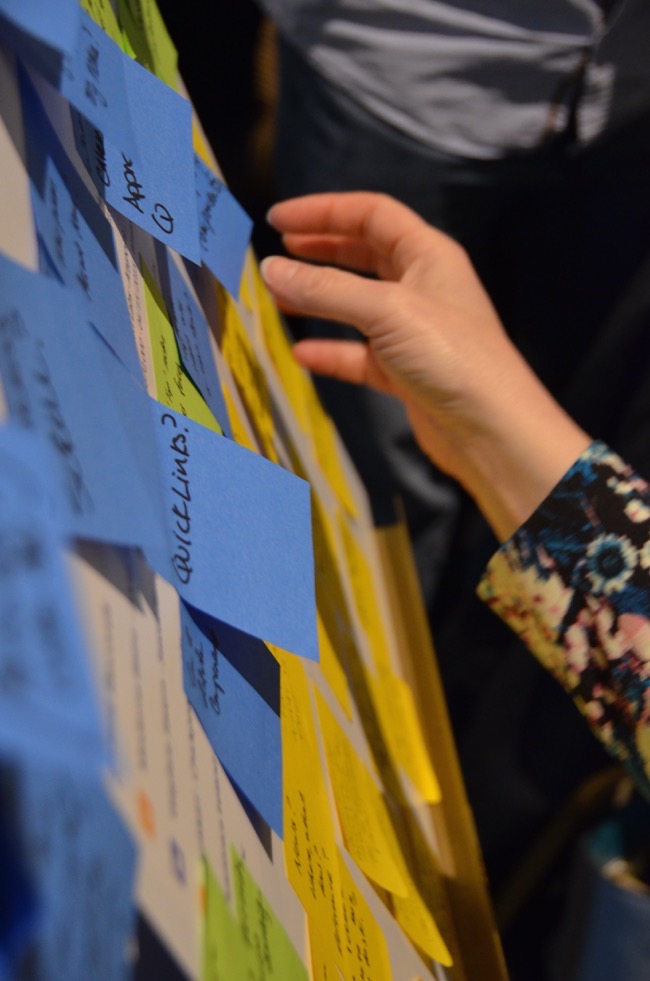 At 5pm we had a happy hour with buses arriving at 6pm to take us to dinner.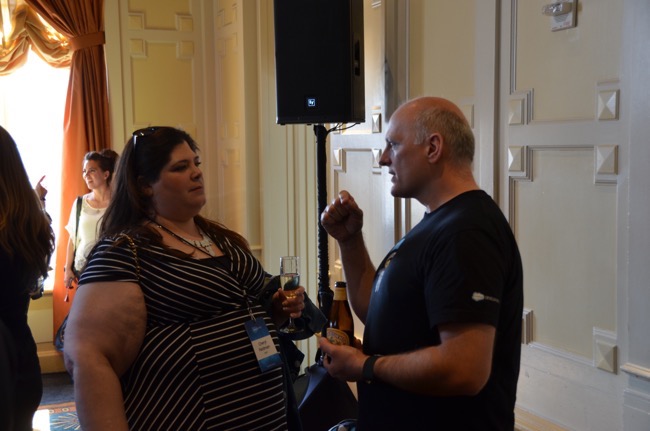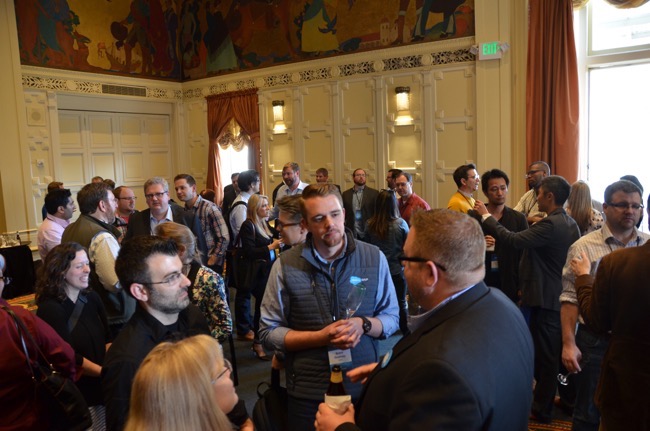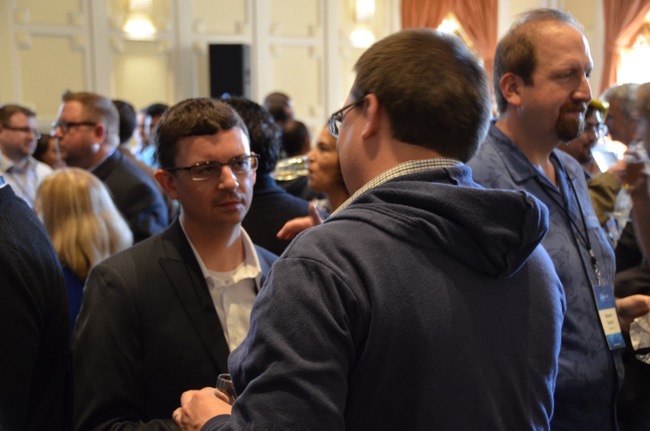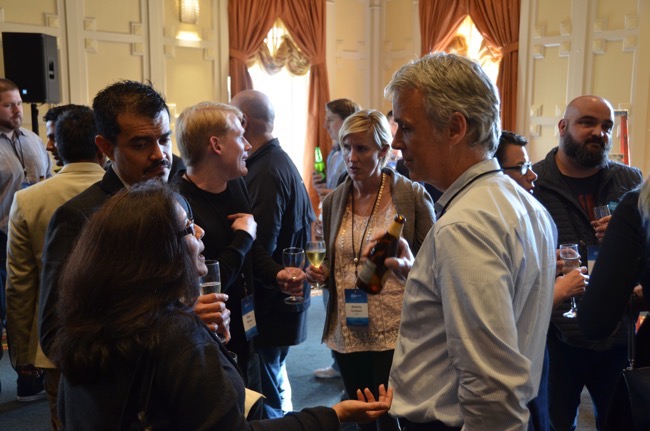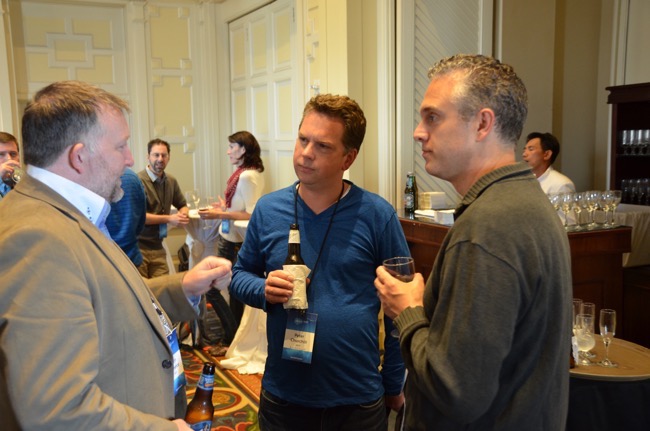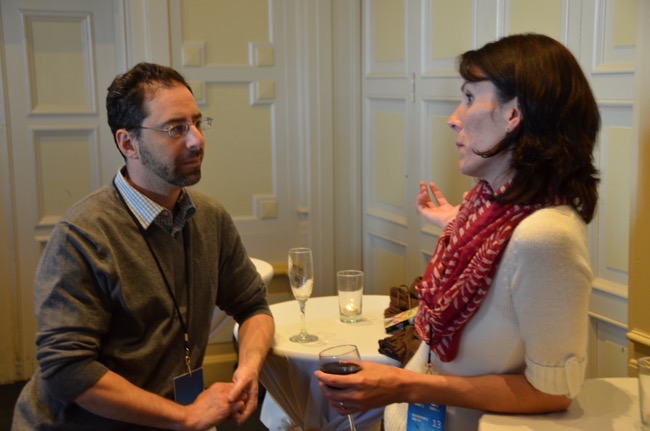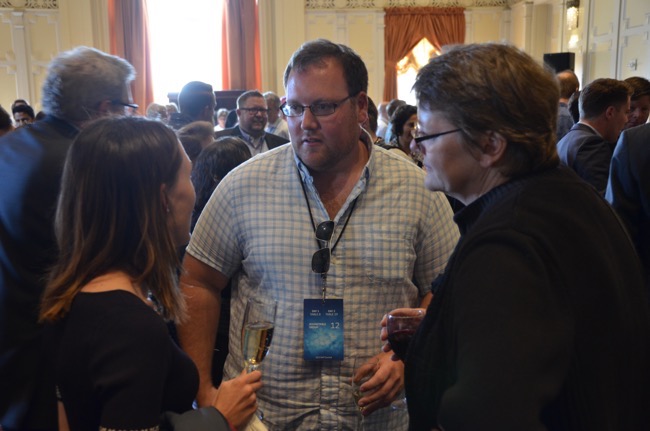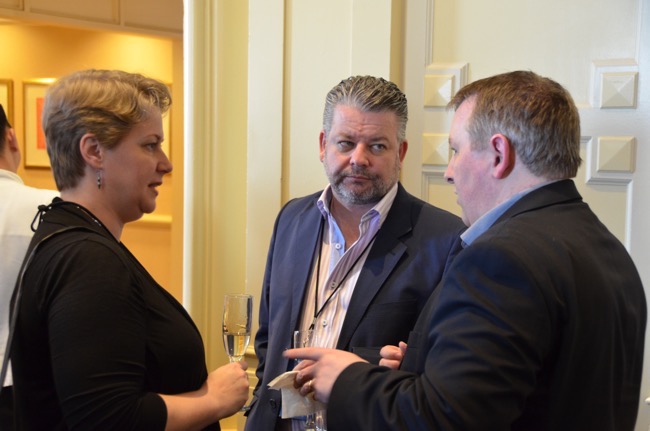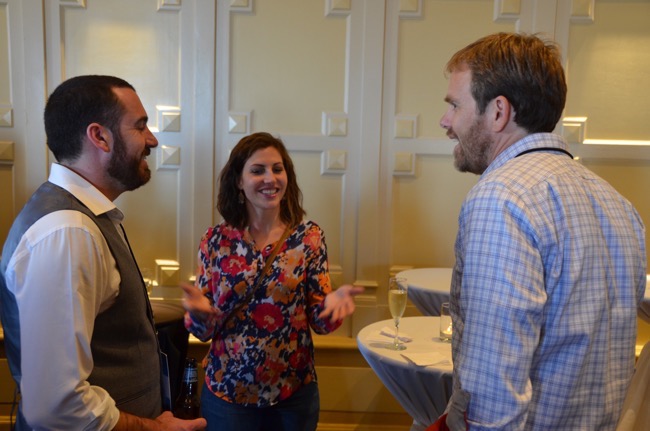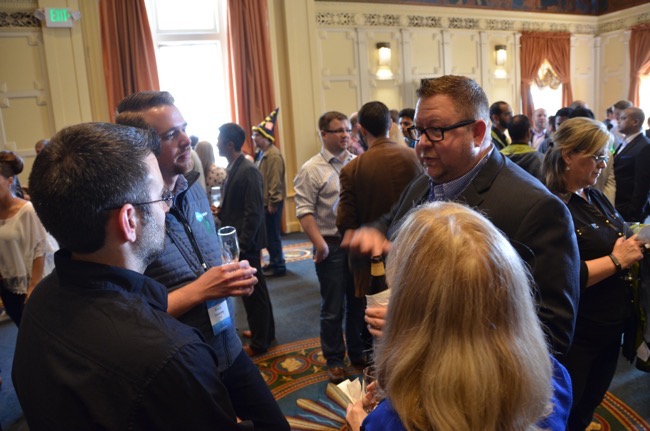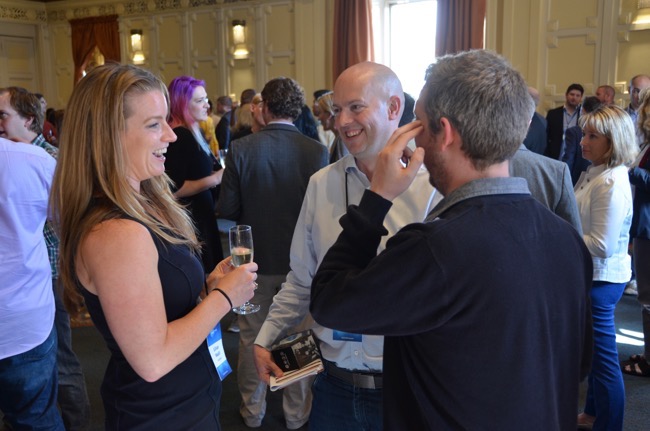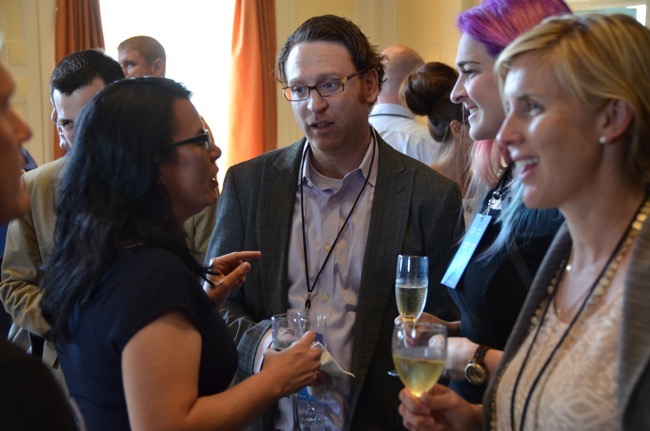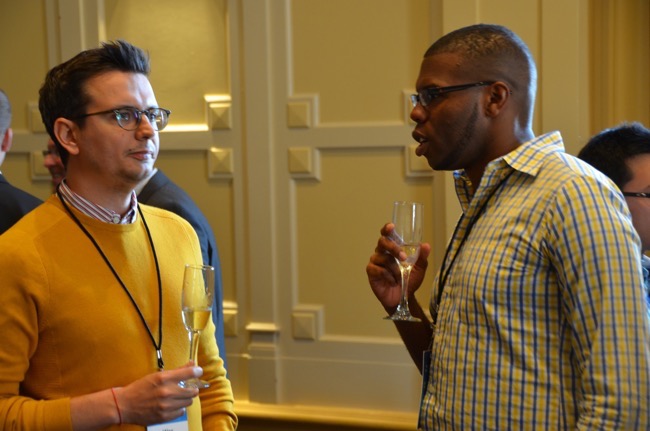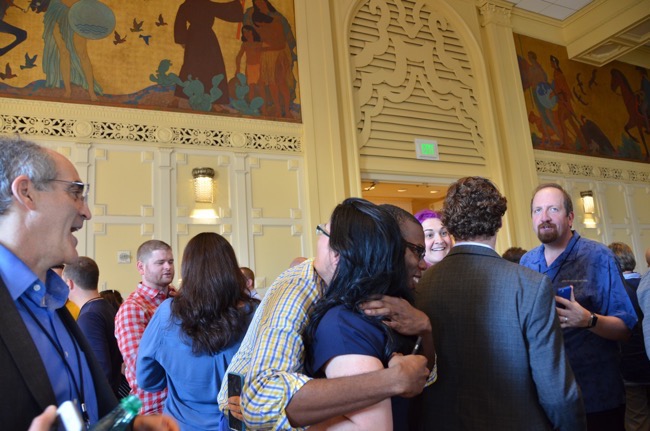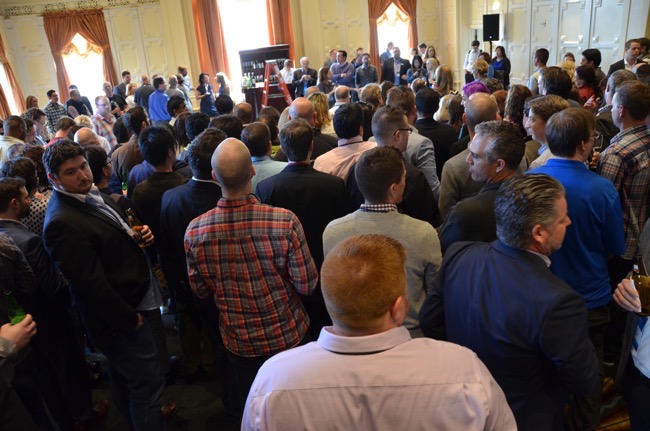 The buses were masquerading as San Francisco trolley cars – cool!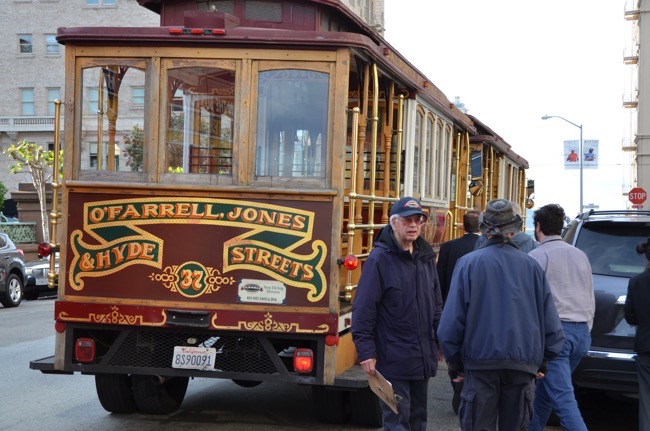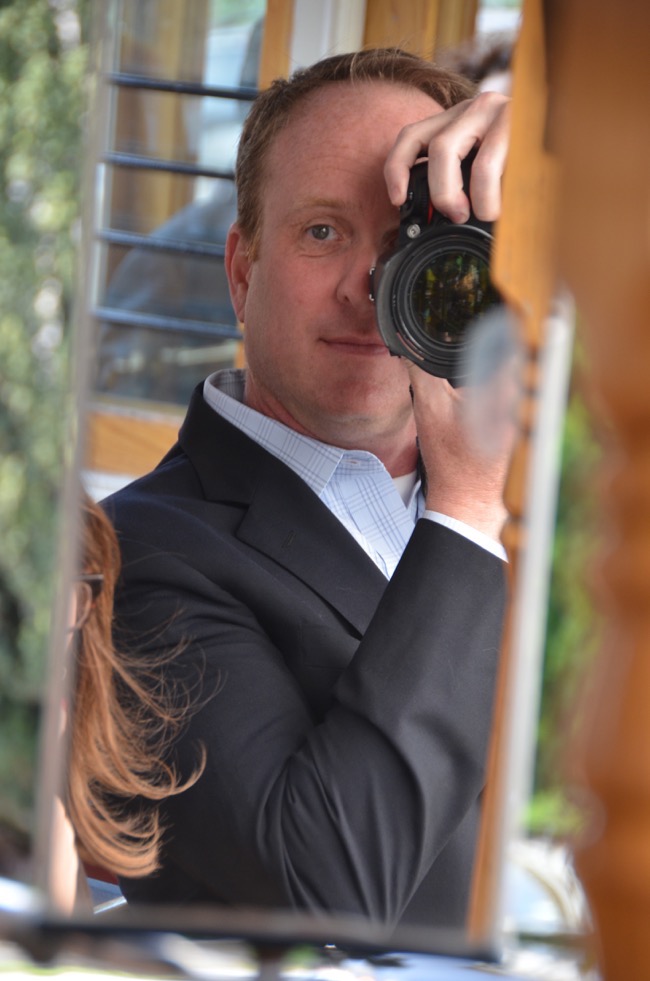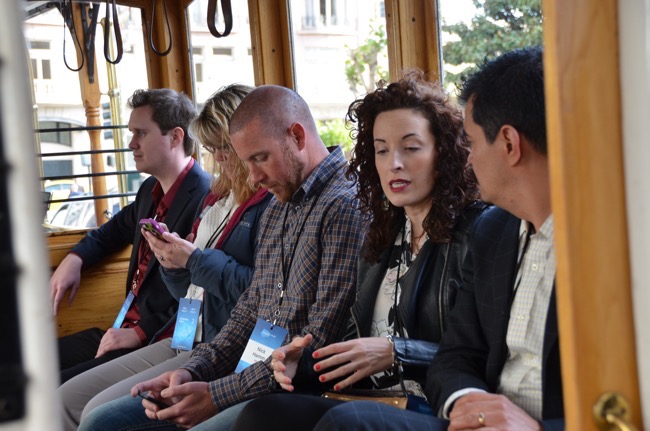 Dinner that night was at 620 Jones – a super swanky bar (make that multiple bars!) and a very relaxing outdoor area. A perfect venue for the MVPs and product team to unwind, imbibe and reflect on the day. I must say I probably had one too many "Summit – inis." They were so good!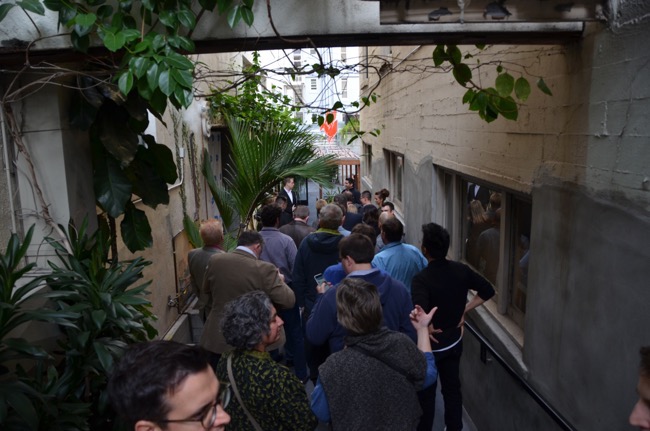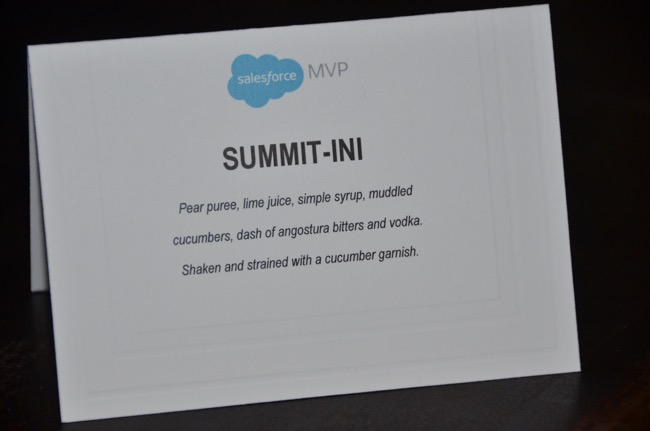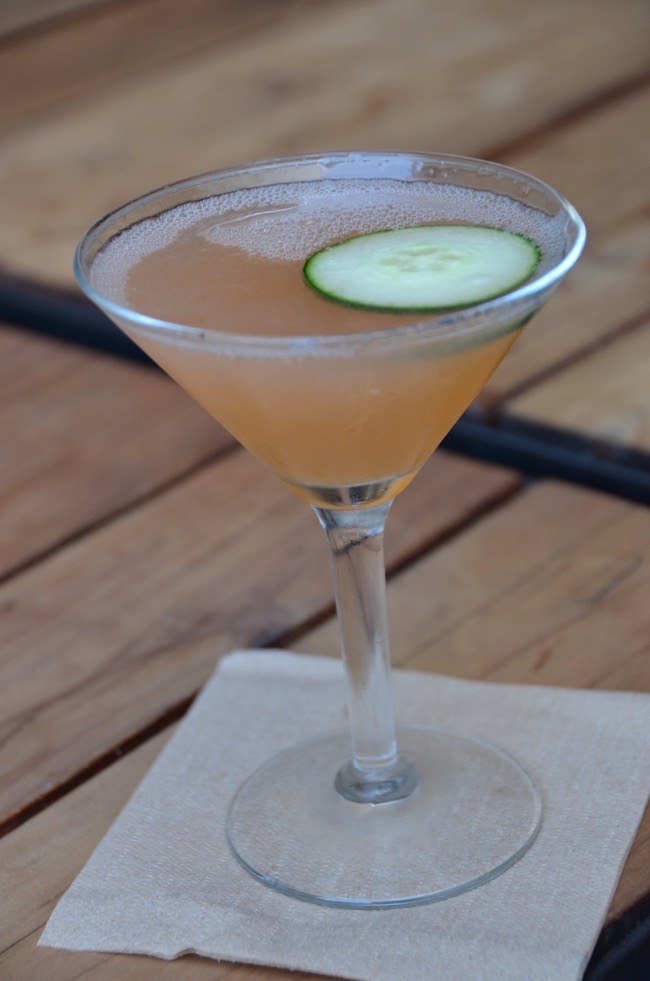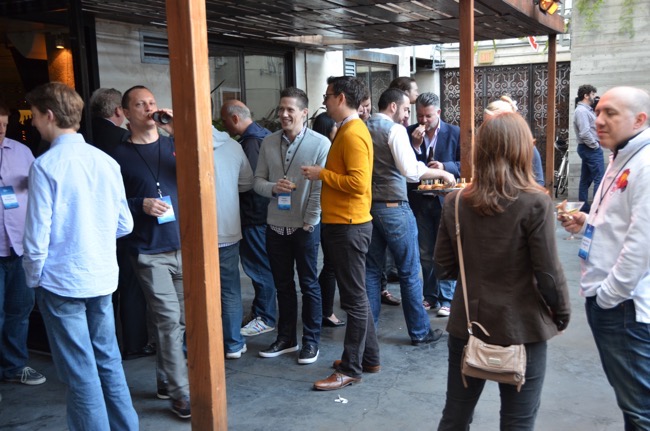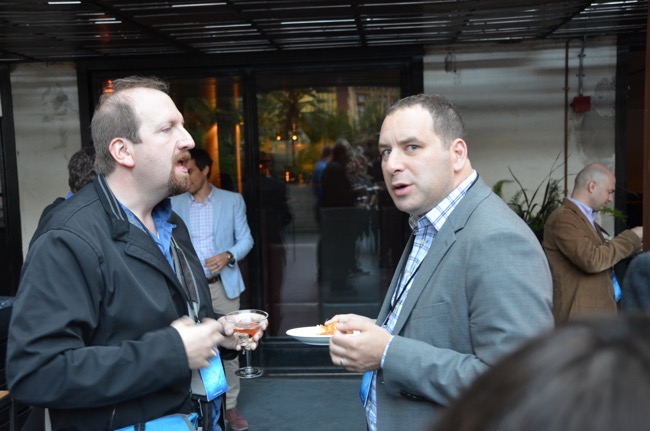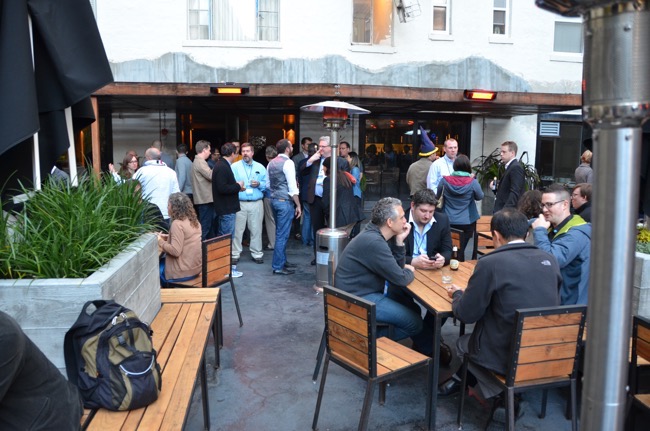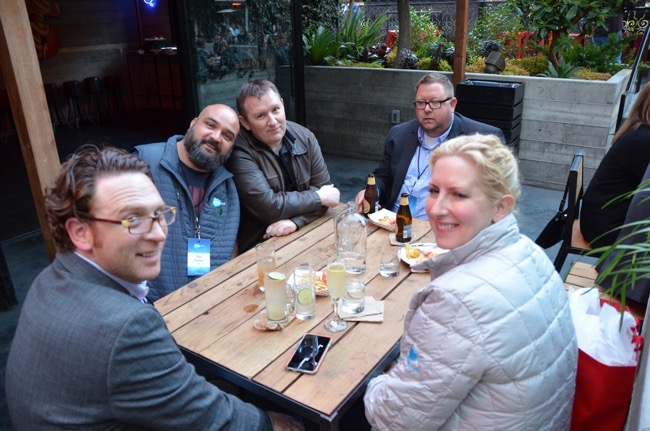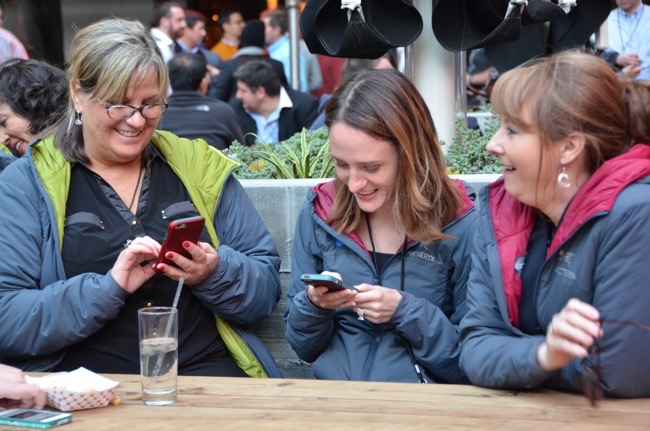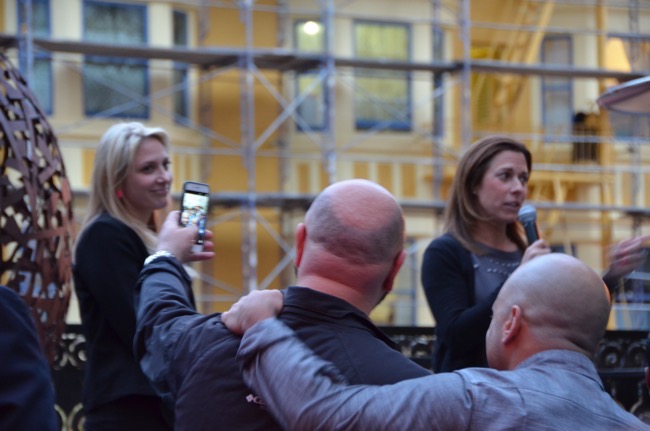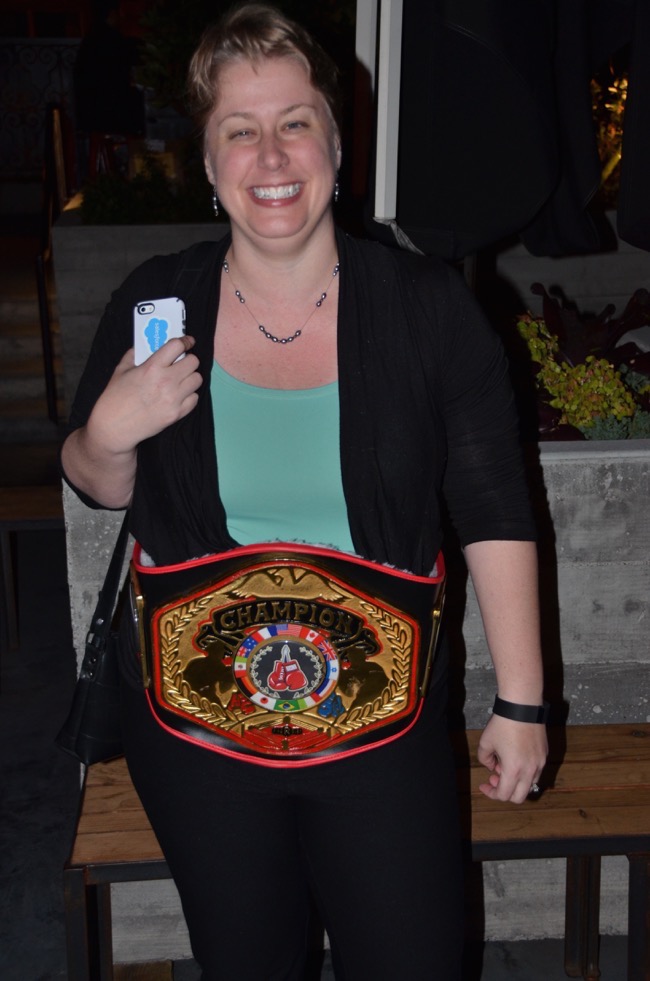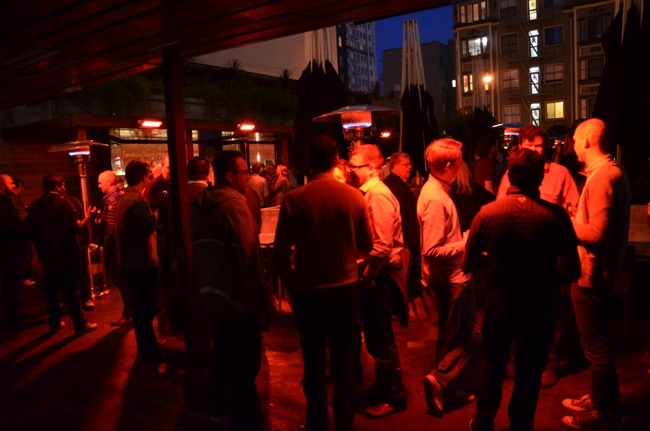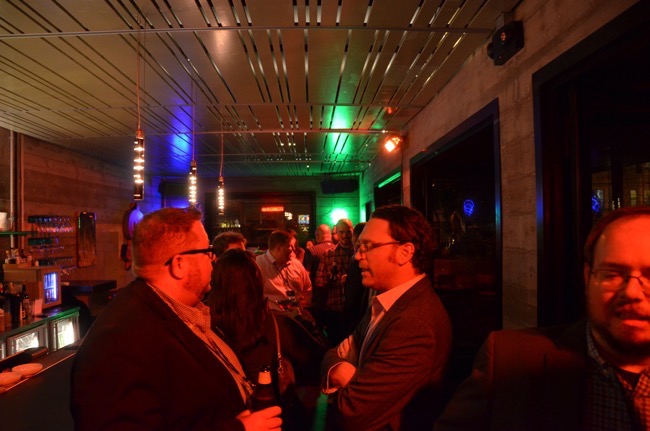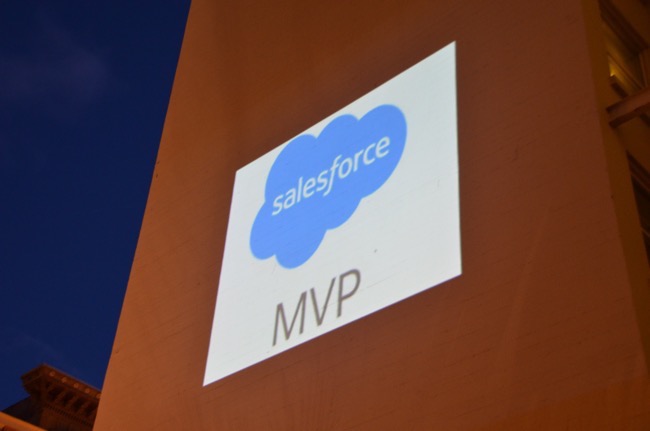 Day 2
The second day started much like the first – lots of product briefings but the afternoon had an interesting twist.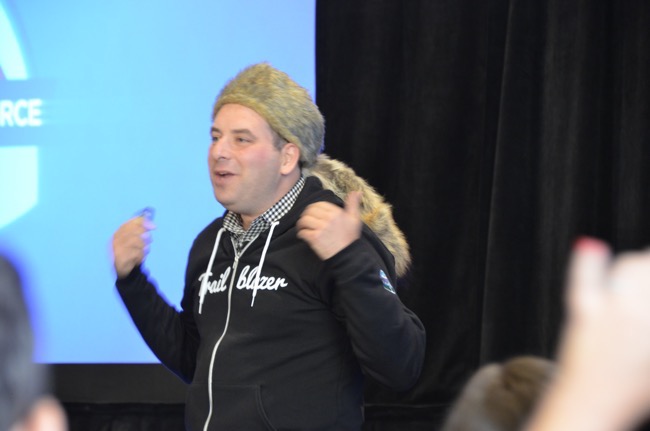 On a break after lunch we were all escorted out so the main meeting room could be reset.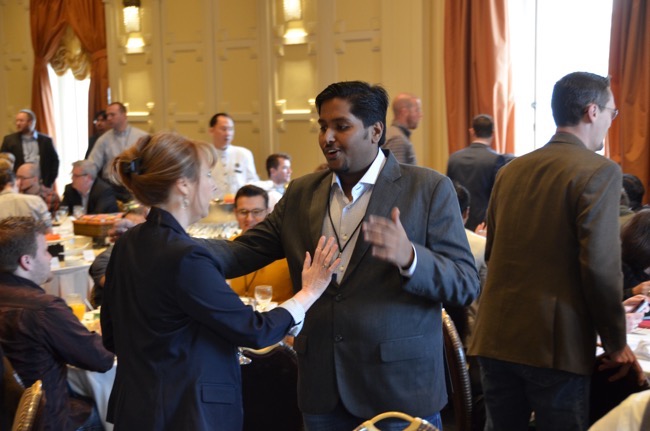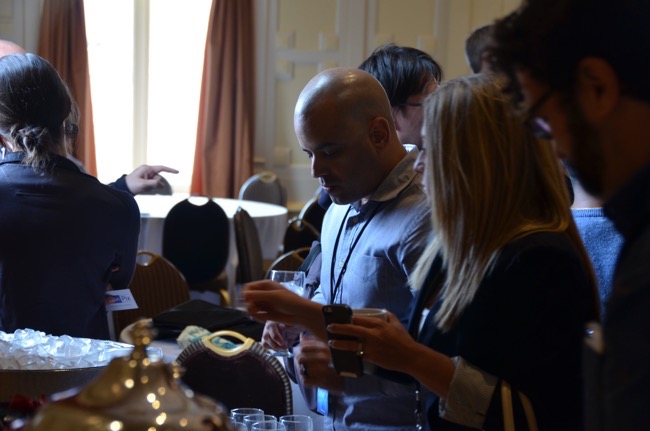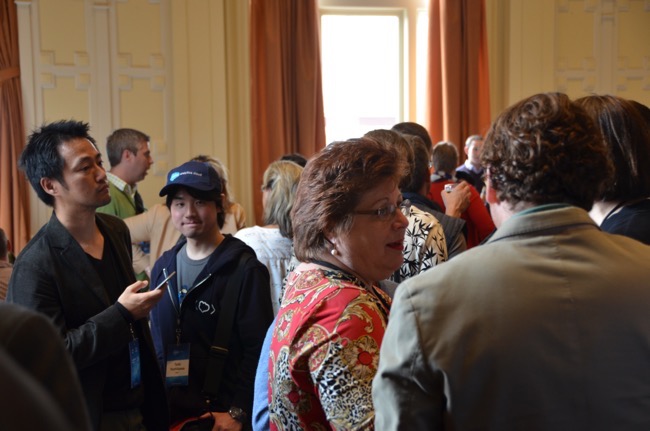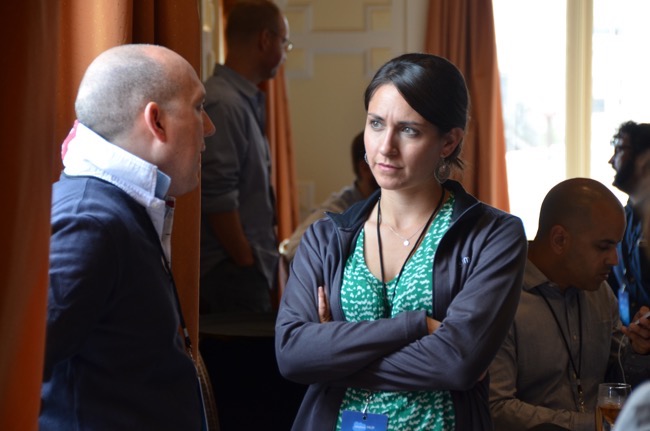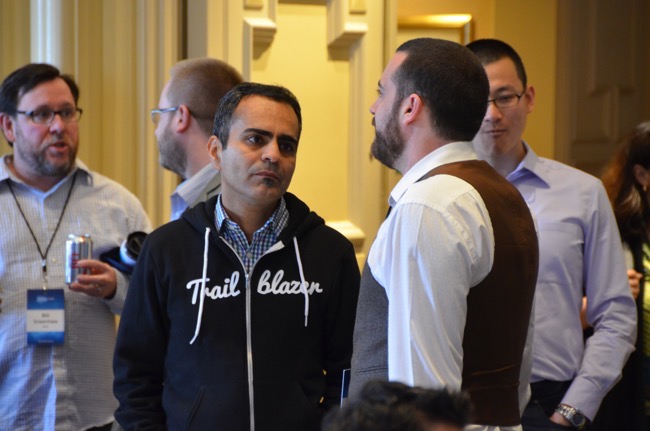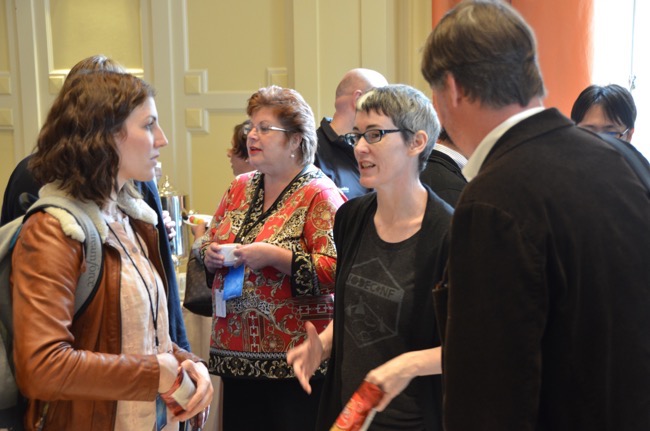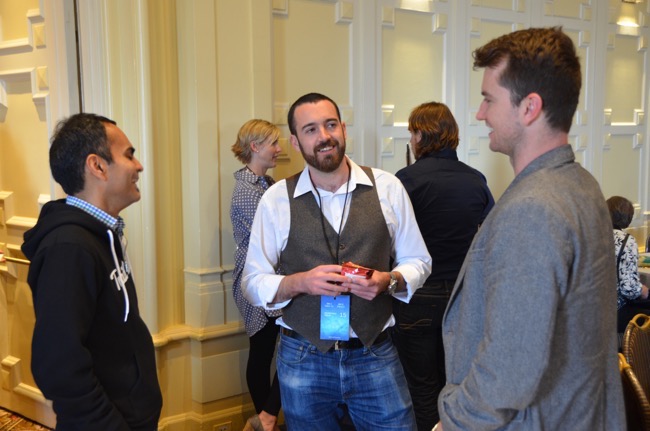 Thirty minutes later the hotel lobby was cleared of all MVPs and we were funneled back into the meeting room. The room had been setup for a Q&A rather than a presentation (this was not on the agenda!). A few others and I guessed what might be coming next. A surprise appearance by Marc Benioff!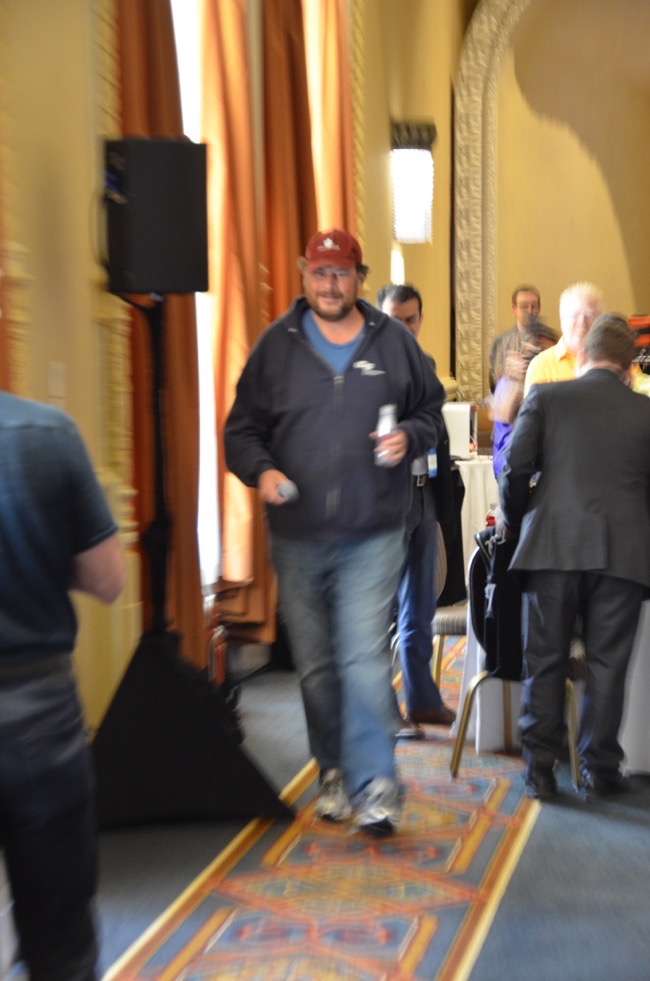 This was the first time in all three MVP Summits that Marc made an appearance. I'm not sure how Erica and Holly pulled this one off but it was absolutely the highlight of the event.
Marc walked in casually dressed in sneakers, jeans and a UCSF hospital hoodie and baseball cap. Quite a different look from what we know from center stage at Dreamforce. He was gracious to spend quite a lot of time with us (well over an hour) fielding questions and imparting his thoughts. It really was a "pinch me" moment for the MVPs and by far the highlight of the event. Marc spoke on much more than what I'm mentioning below. Even though I was taking notes as he spoke, I'm editing this down to be innocuous. The format was very similar and reminiscent to the open Q&A sessions that Marc Benioff and Parker Harris do each year on the last day of Dreamforce.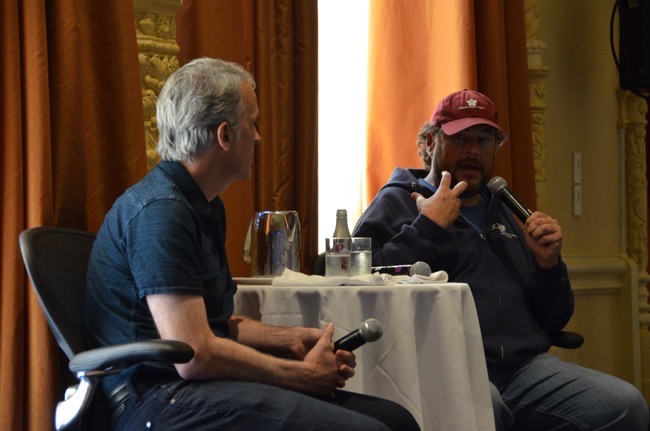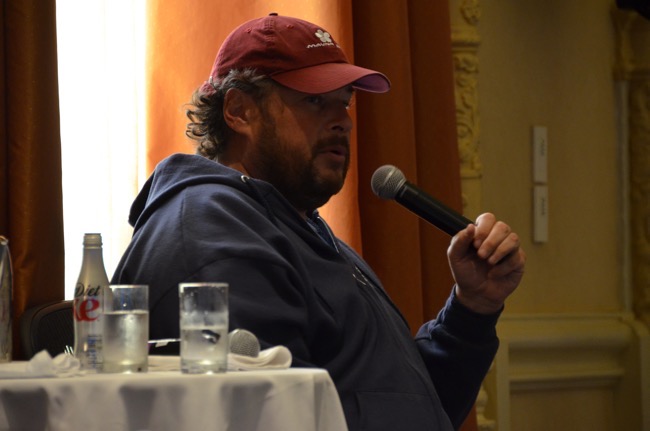 Marc Benioff gets a call from Neil Young
About 15 minutes into the Q&A Marc's phone rings. He says, "Who's calling me?" He glances down at his Apple watch and announces it's Neil Young. Marc then puts Neil briefly on speakerphone with the microphone close by (either for our entertainment or just to let us know it really was Neil Young). If I picked up the conversation correctly Neil wanted to know where Marc was, to which he replied, "I'm in a meeting," as he looked around the room and smiled. Marc then passed his cell phone to his assistant and as his phone was getting carried away Marc starts to sing Neil's 1972 song "Old Man" to the chuckle of the crowd. Parker, not to miss an opportunity for some levity then picks up his phone and says, "I have a call from the President" (more laughs).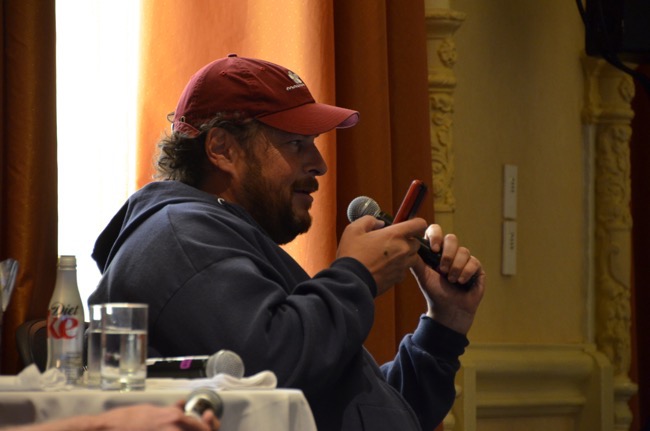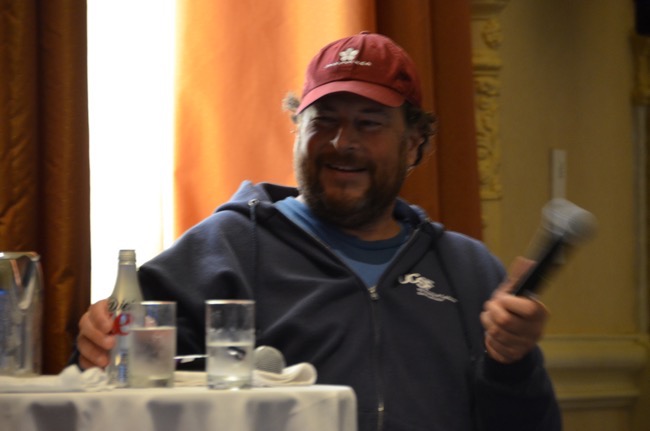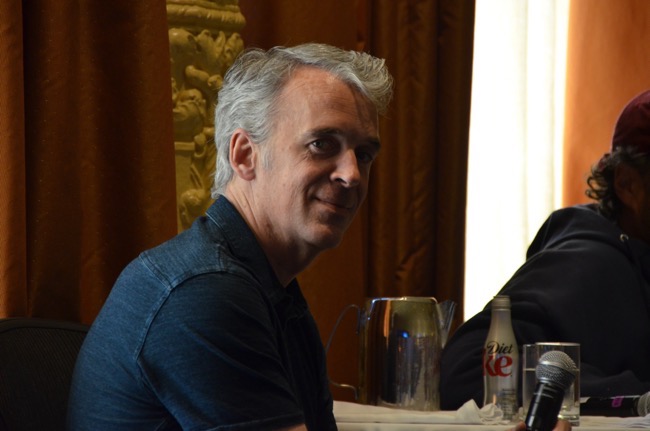 On company culture and maintaining innovation
I'm going to hide who I'm quoting here (could be Parker, Marc, an MVP, or another Salesforce employee in the room). However these snippets are inspiring to me as a founder of a growing Salesforce consulting company looking to establish our own culture.
"We continue to amplify our culture"
"Equality for all is becoming part of our company ethos"
"We encourage our executives to maintain a beginner's mind and not have preconceived notions"
"You should value disruptive people"
"We have employees that would not survive in your company. They are tolerated in startups because they are the founders of startups – we nurture these people"
"(We) let them bake in the oven and see what happens… what you're waiting for is for them to do their thing."
Community and Charity
Marc spoke about the new UCSF hospital and some of the great research and work being done. He also touched on the homeless in San Francisco, and I think I have this right, that one out of twenty K-12 children are homeless. To help, Salesforce has adopted 20 public schools in the area. There was more on this topic but it just showed just how much Salesforce "walks the walk" when it comes to its community and non-profit work. It all starts from the top. The level of detail Marc was giving in this off-the-cuff conversation demonstrated his personal involvement in these programs.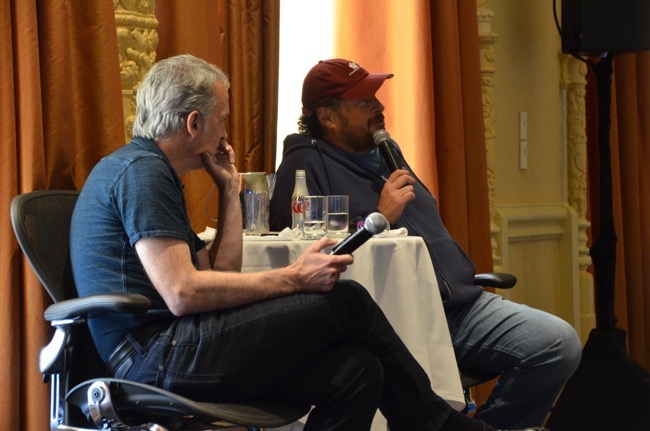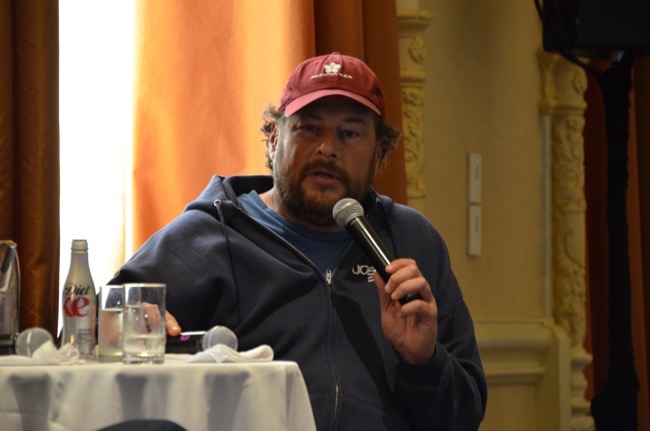 The transparency, frankness, passion, customer focus, and altruism of Salesforce are inspiring. Erica Kuhl wrapped up the event and sent us on our way – another successful MVP Summit in the books!
As a wrap-up, as I have done in previous MVP Summit recap posts, here are a bunch of anonymous quotes with no context (though I don't know if we can beat "banana pants" from 2013).
We're sick of people using Evernote
I don't think of a tab as an "App"
Where's the waffle?
It's going to be kick ass
That's really cool, I'm talking into a box!
It's a new door called <bleep> and all you have to do is walk through it
It's very nostalgic using Windows – it's like watching the Brady Bunch