And I'm spent.
Some things never change. I'm on a plane heading back to Dallas, and at the expense of my neglected inbox, I can't help but blog about the amazing two days I just spent attending the 2014 MVP Summit in San Francisco. For the most part, what happens at the MVP Summit stays at the MVP Summit, but this is what I can tell you…
The biggest change from last year was that this was a two-day affair. That gave us more time to mingle, catch up and get face time with Salesforce Product Managers. The general vibe was that the event was raised up a notch – more attendees (I believe all but 9 MVPs made the trip), bigger venue and more content. MVPs traveled in from across the United States, Canada, Australia, England, India, Japan, Singapore, and Spain to attend.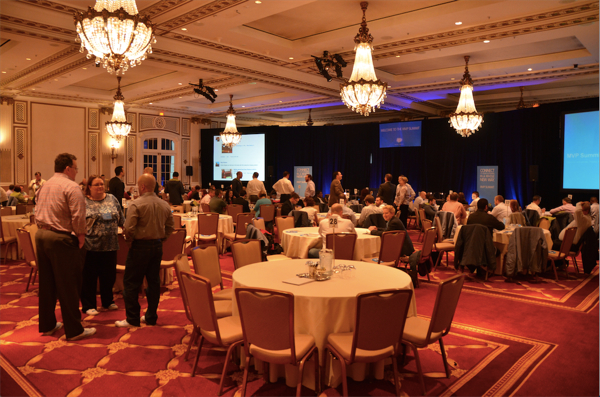 We started the event with some time working for the Salesforce Foundation. It was a natural fit. Salesforce for this activity had partnered with Project Night Night. We made no-stich blankets and prepared a bag for a child containing a stuffed toy, a book and a blanket.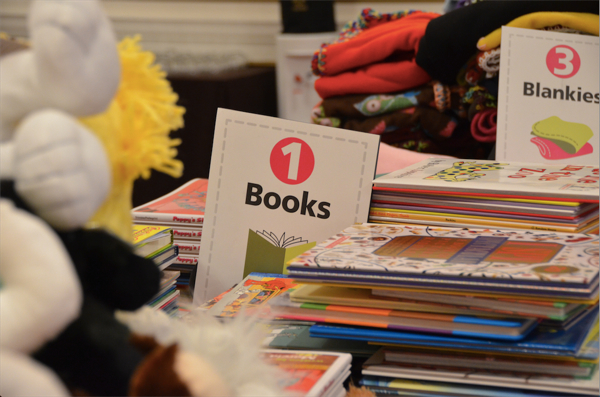 Parker Harris kicked off the second day. In the same vein as his True to Core Dreamforce session, he let us know our role was to give feedback and provide guidance when we could.
(Photos below – Matt Brown running the event while Parker Harris Kicks off Day 2)
Trust and Sincerity
The amount of trust Salesforce has with the MVPs is impressive. I felt like a Salesforce employee. We were able to learn about the general development direction of some products and hear a bit about the magic and challenges occurring behind the scenes. The Salesforce team always conveyed genuine openness and sincerity. They wanted to know what roadblocks we were seeing working with the product and our ideas for improvement. There was never a hint of defensiveness.
One of the best examples I could give of how much Salesforce valued our feedback was a Chatter group that we were using to post questions during product presentations. Steven Tamm, CTO for Salesforce, was furiously monitoring, answering questions and pulling other Salesforce employees into threads to get the right people involved. It was humbling.
PM Speed Dating
The consensus from the MVPs was that the round table sessions with the Product Managers (PMs) were a hit. Quickly nicknamed "PM Speed Dating," we rotated tables every 25 minutes. We registered for our table assignments prior to flying out to San Francisco. That gave each MVP the Opportunity to deep-dive in into whatever area of the Platform that interested them. Some tables like Work.com and Pardot I chose because I wanted to know more about the offering, while others like Salesforce1 Mobile Activities and Files I picked because I had customers that had challenges with specific use cases.
UX Cocktails
Cocktails were hosted at the end of Day 1 by the User Experience (UX) Team. There were lots of interesting ideas and concepts being discussed and presented. I wish I could say more, but I will say I hope we get to do the same thing next year. The relaxed setting and ability to have an in-depth dialogue was great.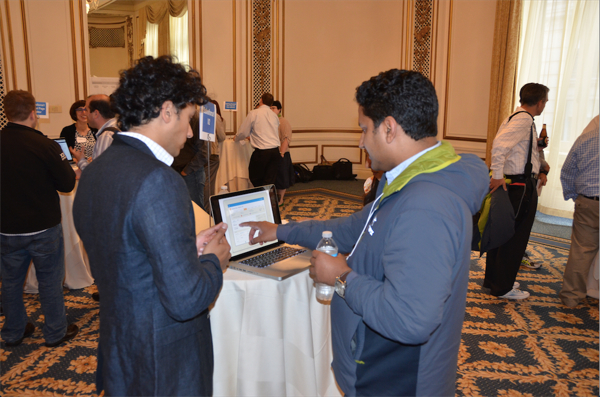 MVP Facetime
During meals, afterhours and during breaks I got to catch up with old friends and make new ones. As I surveyed my cohorts one theme became obvious. We're all working hard – at home, at work and for the community. Sleep, family and free time is an indulgence we're all chasing. There was also a common desire to learn as much as we could at the event for both our professions and the community.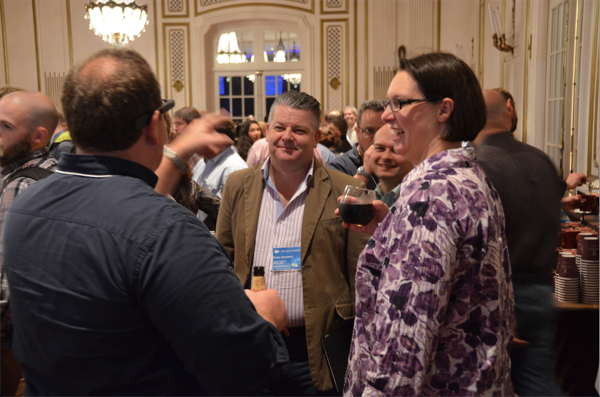 I left the conference with the feeling that the MVP group is a family as well, and I appreciate those that gave me their time, thoughts and council.
Other highlights
I learned how to pronounce "Pardot," the backstory on the name and also meet Adam Blitzer one of the co-founders. I also I got to meet Salesforce Community moderator Samanthia Achuff and Elna Miller (Success Manager). It's always a thrill to finally meet the person behind the Chatter or Twitter Profile pic!
As I wrap up, I'll once again provide some quotes with no context to protect the innocent:
"Uh, look over there!" (hint: same person who said "Banana Pants" last year)
"One more thing"
"Customers are like oxygen for the product"
"There are 12 apps downloaded for every person alive"
"Sincerity at scale"
"Awesome sauce"
A HUGE thanks to Matt Brown, Erica Kuhl, Parker Harris and all the others behind the scenes who worked so hard to make this an amazing event. Below is a photo collection of the 2014 MVP Summit…. time to land!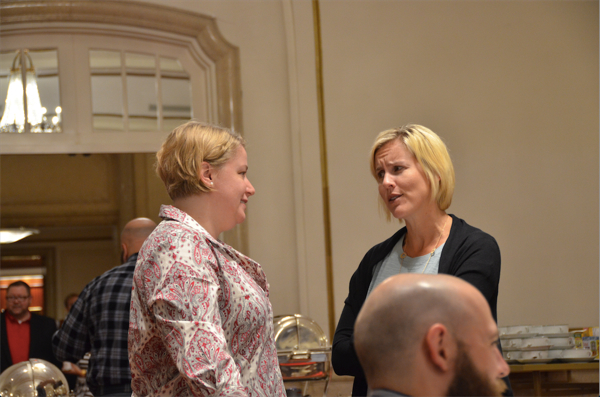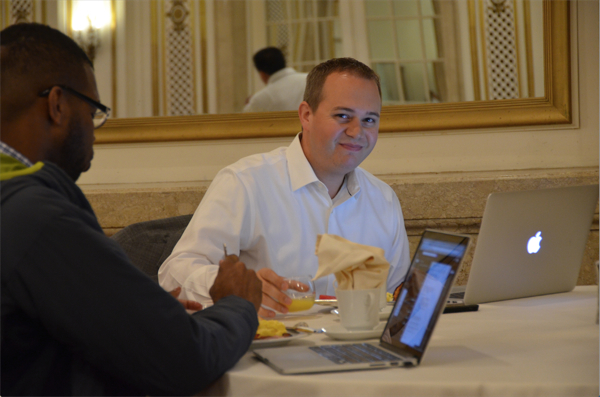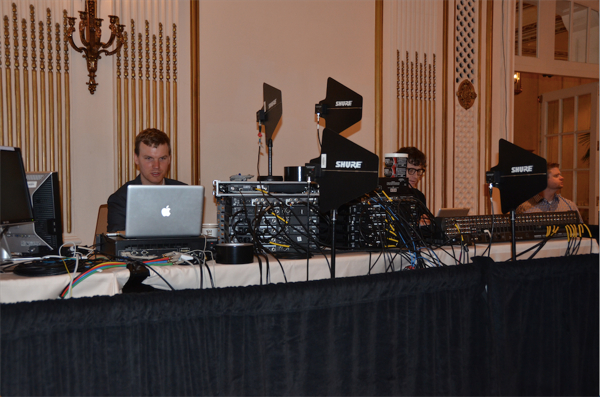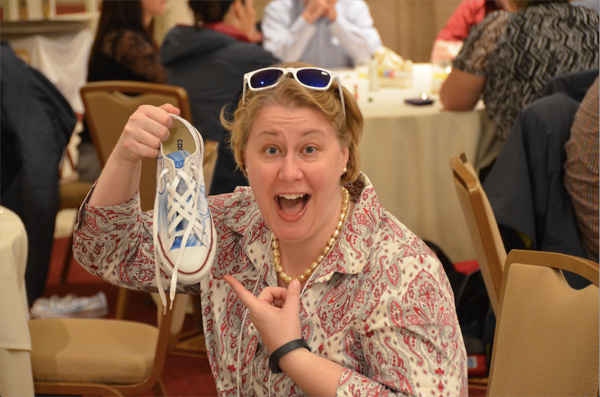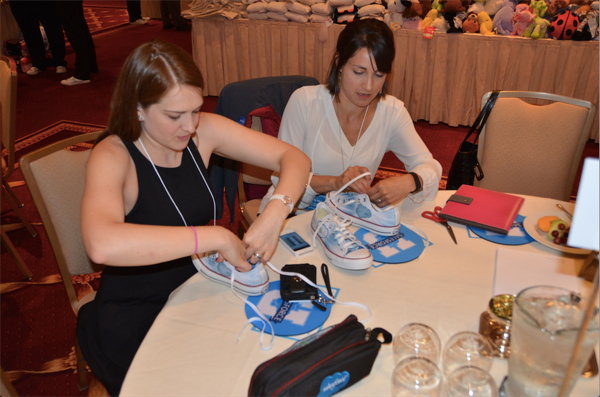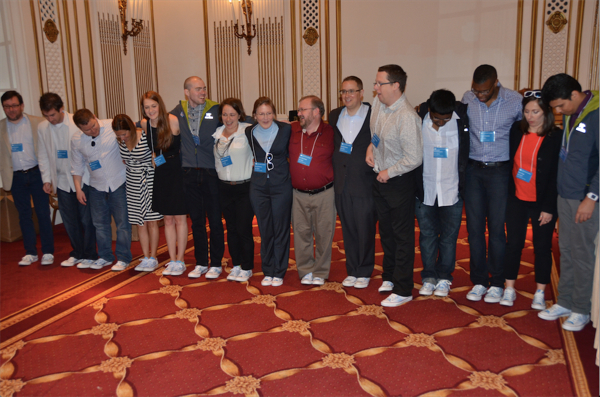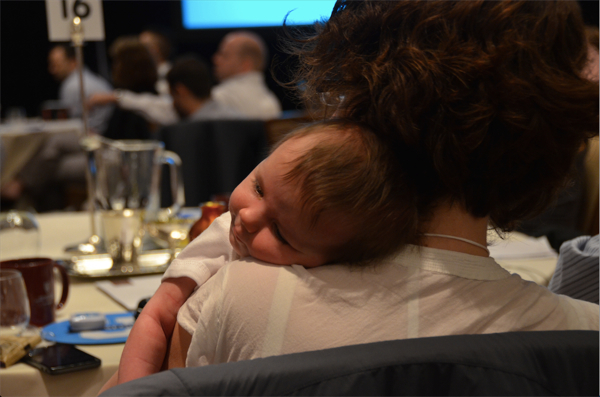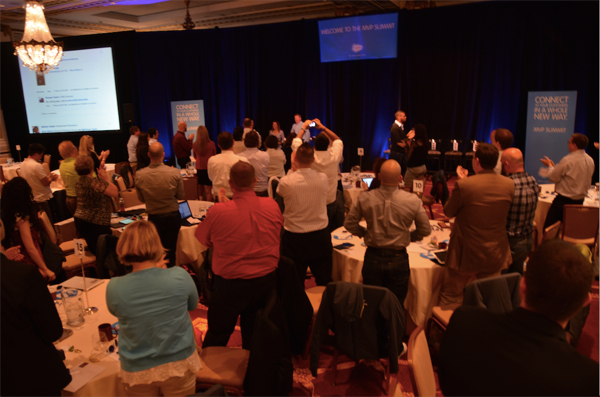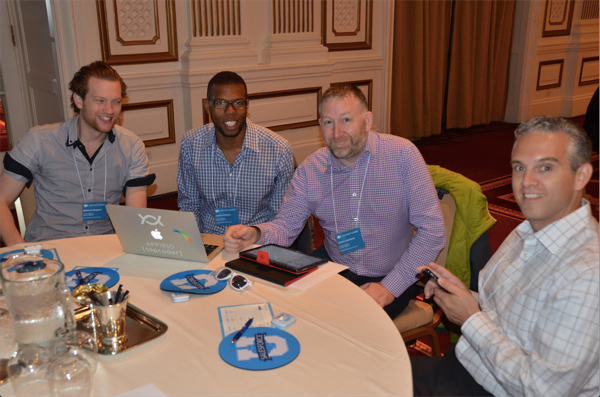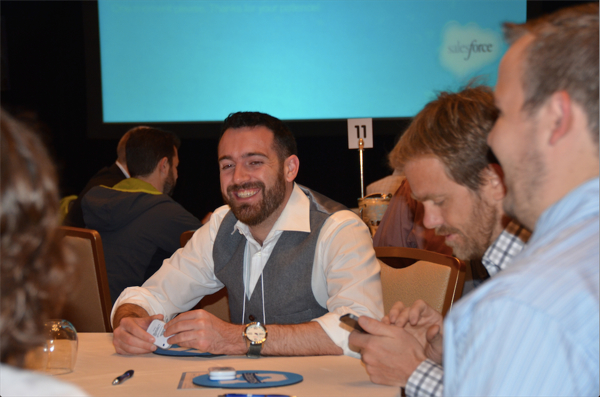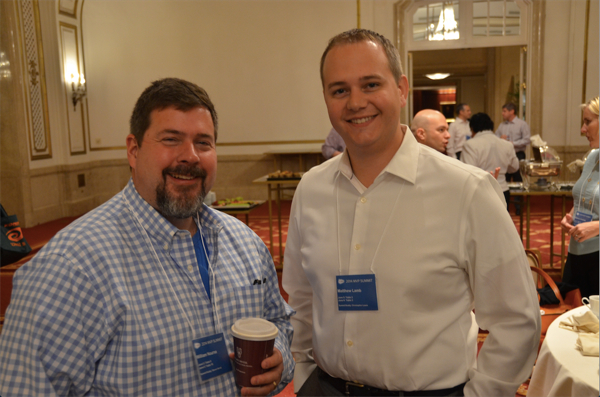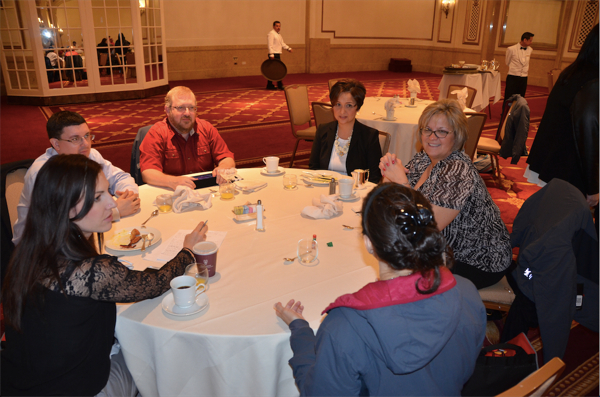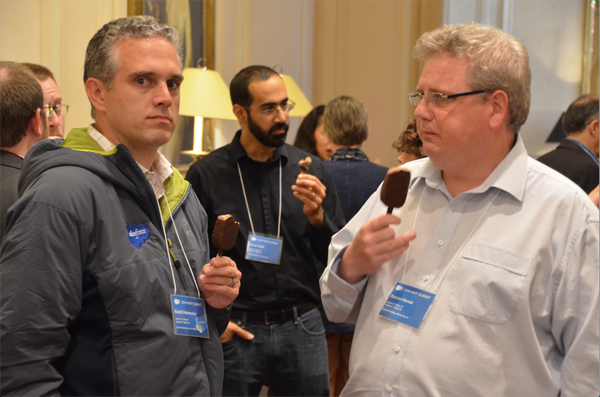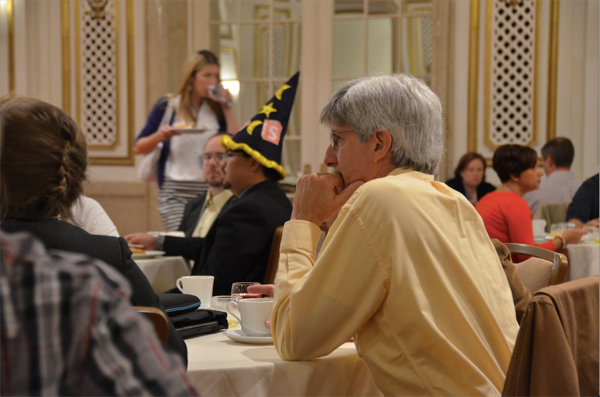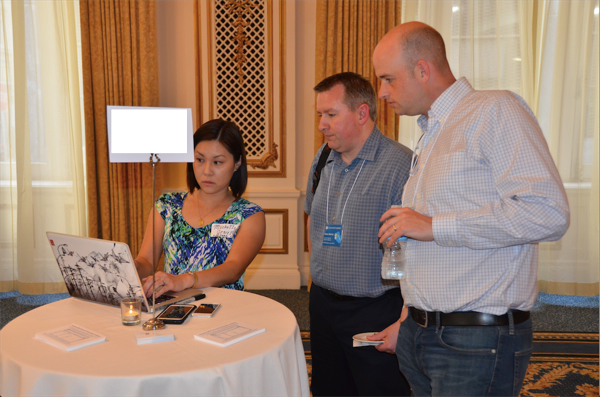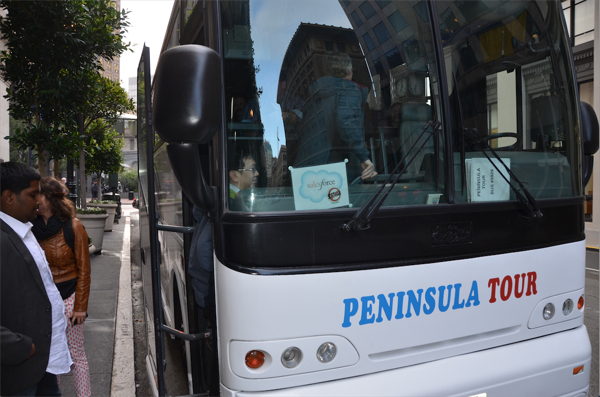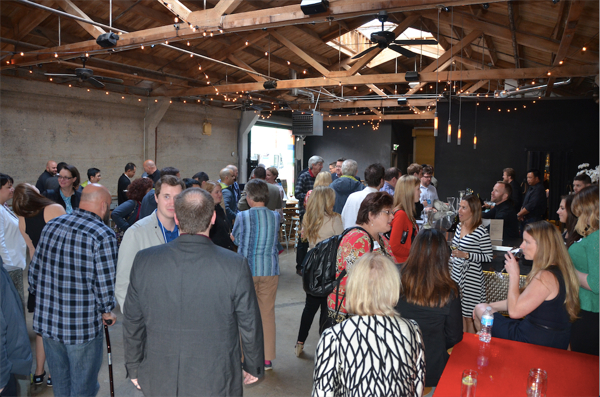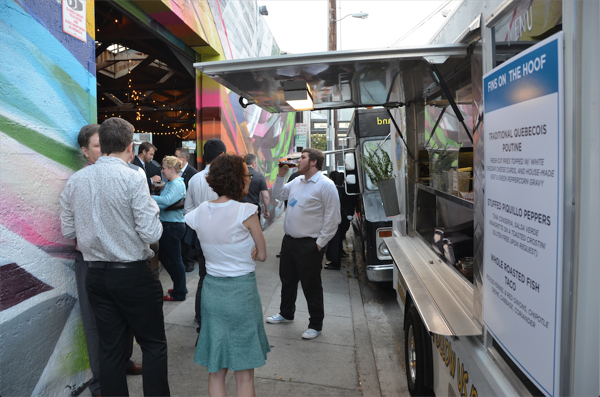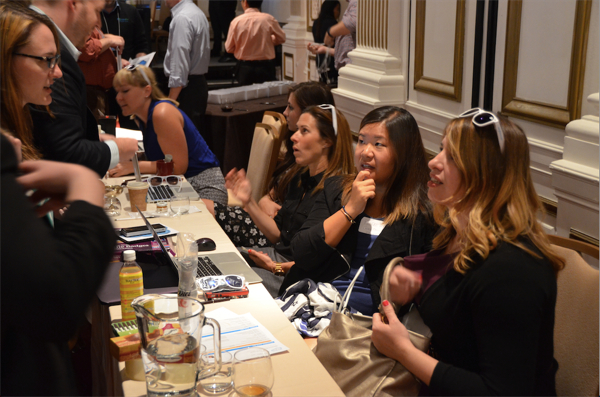 Credit for the photo below – Deepa Patel: