Training is an important, but often overlooked, part of a Salesforce implementation. In the case of a large bank whose implementation was already underway with another Salesforce partner, the client soon realized that they needed ShellBlack's onboarding and training expertise to drive adoption across multiple locations.  
When ShellBlack conducts an implementation, our process includes Day in the Life training before go-live. Our commitment to training is also evident in many of the blog posts we've published over the years, where we explain why training is crucial for change management communication, especially if you have new procedures or business processes. End-users need to understand why you chose Salesforce — as well as what's in it for them.
This client shares our philosophy about training, and the fact that we have several Salesforce-certified instructors on staff made ShellBlack a perfect fit. The bank engaged us to create a custom training program consisting of two phases:
Salesforce basics, including how to create records, update fields, create tasks, view reports, etc. 

Day in the Life training, using department-specific terminology and referencing business processes unique to each business line.
This required us to work closely with the implementation partner that started the project to make the handoff seamless for the client.
Deliverables encompassed customized training materials for six lines of business, including presentation decks and job aids. Additionally, we created and embedded brief video clips into the Salesforce org to provide on-demand answers to common questions.
The training sessions took place over several weeks prior to the official go-live. Each 90-minute session was limited to no more than 20 employees, and a moderator from the bank was in each session to help facilitate the meetings. There were more than 20 sessions in the retail line of business alone. In total, ShellBlack conducted 52 targeted training sessions to educate hundreds of bank employees during the five-week period.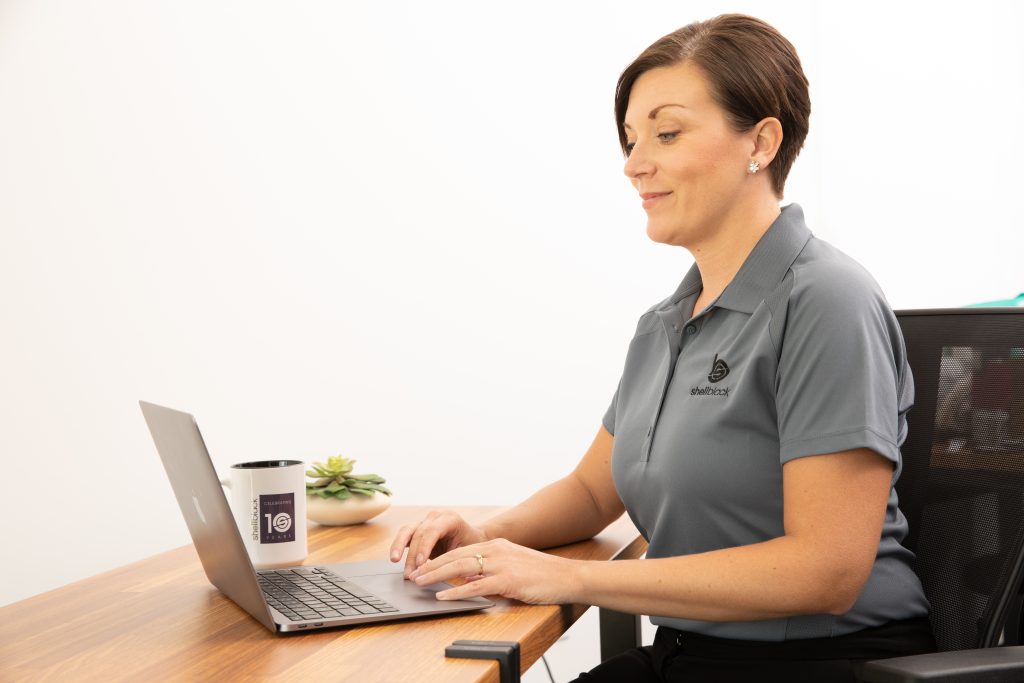 After the initial training sessions, open "office hour" calls were held to give employees more opportunities to join and ask questions. 
To ensure that training continued at the same level after go-live for any newly onboarded employees, we developed a detailed Train the Trainer guide as well, complete with slide-by-slide talking points.
By recognizing the value of ShellBlack's training expertise at this critical stage of implementation, bank leaders were able to lay the foundation for user adoption before the go-live date — helping them take their Salesforce investment to the next level. To learn more, visit our User Training page.