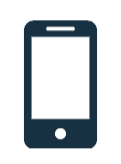 In a previous blog post, I wrote about compliant document storage for Salesforce. Now, we're expanding the compliance conversation to cover two key wealth management touch points — social media and texting. Clients today expect fast one-to-one communications with practically everyone in their lives, including financial advisors, bankers, and insurance agents. The financial services industry is experiencing incredible year-on-year growth on social media. Entities such as FINRA and the SEC have issued regulatory notices concerning web and social media sites stating that financial institutions must retain records of all business-related electronic communications to remain compliant. Failure to comply can result in not only fines, but harm to reputations and loss of business. Fortunately, there's no shortage of compliance products to help advisors comply with these ever-changing rules. We've compiled a brief overview of some available options.
Hearsay
One product that supports both social media and SMS compliance in a Salesforce environment is Hearsay. Hearsay integrates with Salesforce to enable compliant texting via mobile phone or from directly within Salesforce to offer a seamless experience for advisors and insurance agents.  Use Hearsay Relate within the Salesforce user interface to access a singular view into their instant client communications. This helps optimize efficiency and enhance the client experience by reducing the need for device-switching or extra data entry. Hearsay also monitors compliant social media posting for LinkedIn and Facebook. Hearsay app is available on the AppExchange for convenient Salesforce integration. 
Global Relay
Global Relay is a company that connects and archives all electronic communications — not only with clients, but also with others in our business and home offices. There are a lot of ways to communicate, and with regulated organizations, all of these interactions need to be captured and archived. Global Relay connects with many popular platforms such as Slack, Chatter, Microsoft Teams, Zoom, WhatsApp, and other instant messaging interfaces to support compliance through employee behavior monitoring to identify potential issues. 
Smarsh

Smarsh is another company that captures all of your firm's communications from multiple sources in a single platform. You can easily review and search all your email, instant message, collaboration, social media, text, and voice communications all in one place. Smarsh includes built-in supervision tools with Admin Audits and reports. It also integrates with Salesforce Chatter.
Pagefreezer
Pagefreezer offers website, social media, mobile text, and enterprise collaboration archiving that can help to support responsible recordkeeping of your firm's online communications. Everything is stored in Pagefreezer's private software as a service (SaaS) cloud platform with compliant digital signatures and time stamps to meet data integrity and authenticity requirements required by law. 
MessageWatcher
MessageWatcher is another solution that enables single-dashboard management of all your online communications while mitigating risk and satisfying industry and government regulations. MessageWatcher provides tools that are easy to use and automate, allowing you to monitor email, social media, websites, instant messages, and more.
Twilio
Twilio has an app on the AppExchange that's specially designed to integrate SMS with Salesforce data and tools you rely on every day. Simple for users, it's as easy as texting on your phone, and it integrates seamlessly with campaigns, contacts, and leads. You can customize text messaging using Process Builder, Lightning components, Merge Fields, and more. You can also use the scheduling function to slate outbound text messages for future delivery or create recurring messages. The platform sends delivery status notifications and offers robust reporting capabilities, including 15 standard reports to manage engagement and results.  Twilio manages information security based on the ISO 27001 framework to ensure data protection, compliance and confidentiality and integrates safely with additional technologies for payments, logistics, and commerce.  Be sure to select the data archiving option that is compliant with your needs in Wealth Management. 
MyRepChat
MyRepChat was developed by an advisor to capture text messages sent to clients from your office number. It integrates with many CRM platforms,  including Salesforce, and sends the data to your archiving firm if needed. Contacts can easily be imported from your CRM or your mobile phone. Simply begin texting, and your conversations will be instantly archived in your CRM.  
Staying compliant is important, and making it as seamless as possible for advisors and staff is important, too. Contact ShellBlack to integrate these solutions into your Salesforce environment.  
Author Credit:
Lisa Kilmer CFP©
Salesforce Consultant at ShellBlack.com