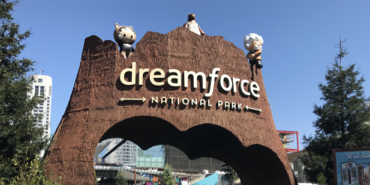 We've covered the differences between Professional Edition and Enterprise Edition through our infographic, eBook, and in a separate blog post. What can be just as confusing is determining which users should be on a Sales Cloud license and which users need a Service Cloud license. What's the difference?
What makes things confusing is that the Service Cloud overlaps heavily with Sales Cloud. You would think users with a Service Cloud license couldn't see or access sales objects, but in fact they can access Leads, Campaigns, Opportunities, Products, Price Books, and Orders.
So of course now you're thinking, if all of that is available, what sales features are missing for Service Cloud users? A user with a Service Cloud license cannot access features like Territory Management, Quotes, Sales Contracts, Opportunity Splits, and Advanced Forecasting.  Additionally Service Cloud users can't access sales Add-on products like CPQ.
So, let's flip the conversation. Sales Cloud users do have access to some support features such as Solutions (this is a deprecated feature – i.e. it's not available to new Salesforce customers), Cases, and Case Teams. What service features are not available to users with a Sales Cloud license? Sales Cloud users cannot access Entitlements, Work Orders, Employee Work Orders, Service Contracts, and Omni Channel. Sales Cloud users cannot access Service Cloud Add-ons such as Social Studio, LiveMessage, Live Agent, Einstein Chat Bots, SOS, and Mobile Snap-Ins.
If you find other difference (or if Salesforce updates their licenses), please let us know!