On August 7th ShellBlack.com became a premium supporter of the Salesforce community site We Are Daryl Shaber
For those that don't know, @DarylShaber on Twitter is the alter ego of a Salesforce Community member and fellow Salesforce evangelist. Daryl Shaber is a constant promoter (tweeter) of all things Salesforce.
Project Charter from We Are Daryl Shaber:
Just like no one person is the man Daryl Shaber, no one person is the Salesforce community. We are all the community, we are all Daryl Shaber.
Because of the large size of the Salesforce community, it is very easy to get bogged down with information overload.  This is where We Are Daryl Shaber comes in.  The site will be a hub for unofficial and official salesforce community resources.  Whether you are new to salesforce, or a salesforce veteran, we'll have information for you.
You can follow the project on Twitter @WeAreDaryl
Stay tuned!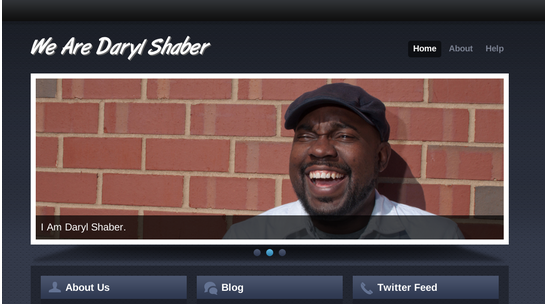 Update 8-30-2011
On the first day of Dreamforce 2011, www.WeAreDarylShaber.com went live!